Adam Martin wins final CXNE round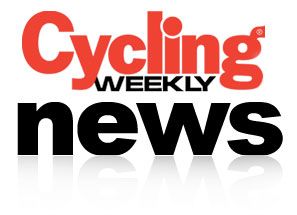 Continuing his preparation for the World Championships in Holland next weekend, Adam Martin (Knights of Old RT) won the 15th and final round of the CXNE Series in Whitby on Sunday.
Martin, 19 and from Chester le Street, took the win by almost two and a half minutes from Keith Murray, the Scott-Synchros Pioneer rider who had beaten him into second place the previous week, albeit with a minute's handicap.
Also riding the event as training for his GB appearance at Hoogerheide this weekend - but not featuring in the competitive results - was Martin's Under-23 team-mate Jack Clarkson.
Elsewhere, David Fletcher (Orange Monkey) took victory in the final round of the SRAM Notts and Derby League at Broxstowe Country Park in Nottingham on Saturday.
The 24-year-old from Mansfield was more than two minutes ahead of his nearest rival, and secured his fourth league win in as many appearances.
Fletcher took the win ahead of runner-up Ben Sumner (Beeline Bicycles) while Jonathan Harper (Mansfield RC) was third.
In road racing, there was a familiar-looking podium in the E123 race at the Apres Hot Recovery Drink Winter League at Preston Park in Brighton, where VC St Raphael's Simon Brooks took yet another win in round nine on Saturday.
Despite being a marked man by the rest of the field, Brooks still had the power to attack his way to victory - initially with Matthew Huli (Abellio SFA Racing), before going it alone in his quest for victory.
Cambridge University CC rider Edmund Bradbury edged to a narrow victory in round three of the East London Velo Series at the Hog Hill circuit in Essex.
He took the win ahead of London Phoenix rival Gunther Zechmann, who had won the first two races.
In the ninth round of the Imperial Winter Series at the Hillingdon circuit, Vince Halpern (Handsling Racing) took victory ahead of Oliver Moors (SPEG-Project 51), while his team-mate Dan Gardner was third.
And in the opening round of the Velo29 Winter Series at the Croft motor circuit in North Yorkshire, Doncaster teenager Connor Swift (Bike Box Alan) took victory by five seconds ahead of Andy Brown, while Ben Peacock took third.
And Pedal Heaven rider Alex Paton won the third round of the South East Road Race League at the Cyclopark in Gravesend on Sunday.
Thank you for reading 5 articles this month* Join now for unlimited access
Enjoy your first month for just £1 / $1 / €1
*Read 5 free articles per month without a subscription
Join now for unlimited access
Try first month for just £1 / $1 / €1
Snowdon Sports is a long-established independent sports news agency, which supplies editorial to a range of media outlets - such as Cycling Weekly - as well as sports governing bodies. Snowdon Sports often covers results at Cycling Time Trials events in the UK and has long been a source of information and imagery to Cycling Weekly.