The final climb of the Vuelta a España stage 17 looks brutal (videos)
BMC coach Marco Pinotti rides up the final climb on stage 17 of the Vuelta a España and it looks incredibly tough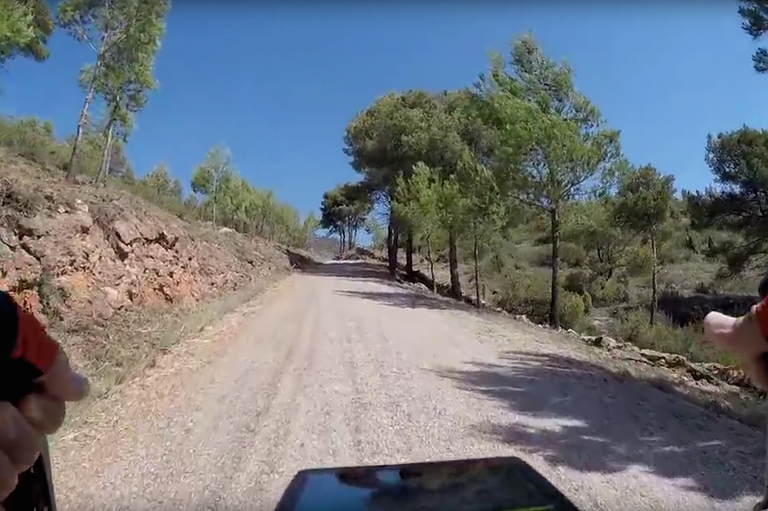 Alberto Contador has called Wednesday's stage 17 of the Vuelta a España 'one of the hardest days' of the race, and when you look at the final climb it's easy to see why.
It's only 3.8km long, but it rarely dips below 10 per cent in gradient, reaching an eyewatering 21 per cent near the top and probably more than that in some of the corners on the climb.
With more than 3,700m of climbing on the stage, and temperatures expected to be in excess of 35 degrees Celsius, it's sure to be a huge battle on the climb, with some big time gaps opening up.
"I know the climb personally and I went up it very recently," Contador said on the second rest day. "The gaps will be far bigger. It's going to be extremely hot and there's more than 3,700 metres of vertical climbing. It'll be one of the hardest days of the entire Vuelta."
https://youtu.be/zf3DVFOWDOc
Even by just watching these on-bike two videos by BMC coach Marco Pinotti the climb looks vomit inducing, with even the former pro forced to grind away out of the saddle on the steep gradients.
Not only is it steep, but the road surface looks pretty poor - a 'goat track' as Eurosport's Juan Antonio Flecha would describe it. The road will probably be swept before the riders go up it, but a slip on some of the gravel could prove costly.