Wiggins confirms he will aim to win the Giro in 2013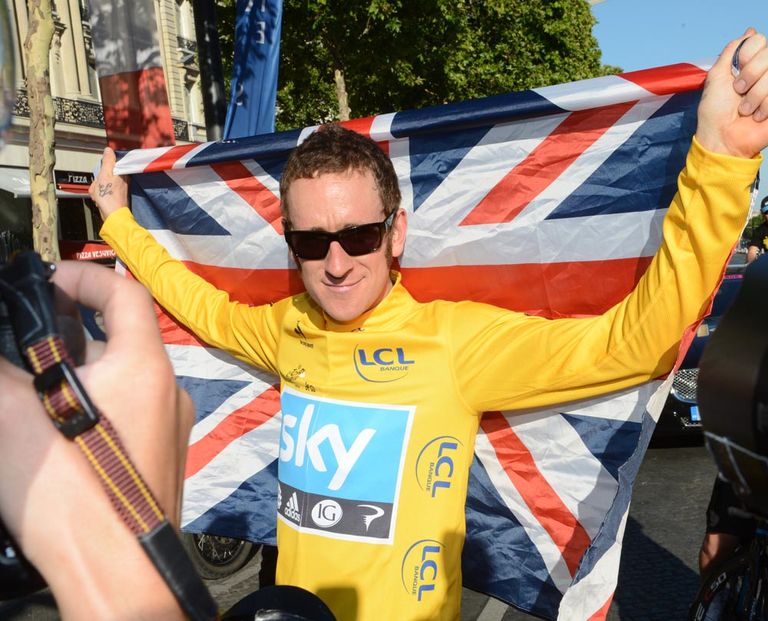 Bradley Wiggins has confirmed that he will focus on the Giro d'Italia in 2013, but that he will be on the start line of the Tour de France in a supporting role, probably for Chris Froome.
When asked his impressions of the route he said it looked tough, that the Tour is never easy, but that he would most likely focus on winning the Giro, instead of the Tour.
He went on to say that in this day and age it was all but impossible to attempt to win two Grand Tours in a season, and that the Giro was something he would like to win.
The admission came after a mock interview conducted by Mark Cavendish. The pair asked each other questions on the route, before Cavendish asked what Wiggins thought of Lance Armstrong. They both agreed that the sport needed to move forward.
The 2013 route throws up a rare chance for Cavendish to pull on the Tour's yellow jersey as it starts with a flat stage on the island of Corsica. During the pairs mock interview, Wiggins pointed out that Cavendish would have to beat Griepel if he was going to do it.
Wiggins last rode the Giro in 2010 when he used it as preparation for the Tour de France.