Junior national champion takes impressive second place in his first ever senior road race
Jacob Vaughan finishes second to Chris Opie at the Perfs Pedal Race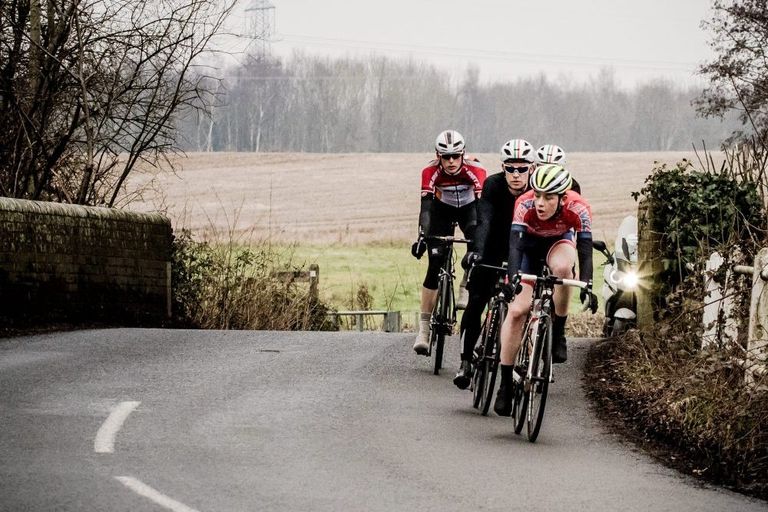 (Image credit: Chris Lanaway)
National junior champion Jacob Vaughan (VC Londres) produced an impressive second place at the season-opening Perfs Pedal Race, his first senior road race, and only his third National B event.
The race, which was won by Chris Opie, saw aggressive racing from the start, as Opie's Bike Channel-Canyon team, the only UCI-registered team in the race, sought to force an early selection with 13 riders going clear.
Those 13 riders controlled the race, with a further split seeing Opie and Vaughan going clear with Opie's team-mates Rory Townsend and James Lowsley-Williams, and Jack Billyard (Zappi Racing Team).
Opie, a former winner of the race who rode at Professional Continental level with One Pro Cycling in 2016, jumped clear over the final rise to the finish, with Vaughan rolling in a few bike lengths behind.
However, with some riders complaining about a team of Bike Channel-Canyon's level turning up a relatively lowly National B race, it was Vaughan who took many of the plaudits on social media for his performance in his first senior road race.
Result
Perfs Pedal Race 2017 (76km)
1. Chris Opie (Bike Channel-Canyon)
2. Jacob Vaughan (VC Londres)
3. Rory Townsend (Bike Channel-Canyon)
4. Jack Billyard (Zappi Racing Team)
5. Robert Partridge (Bike Channel-Canyon)
6. Michael Mottram (Morvelo Basso RT)
7. Matthew Clarke (Canyon UK)
8. Louis Rose-Davies (Canyon UK)
9. Chris McNamara (Nuun-Sigma Sport-London)
10. Elliot Porter (Neon Velo)