Iranian rider tests positive: whole team facing suspension
UCI announces that Iranian cyclist Rahim Emami returns positive test for steroids, the second failed test for his Pishgaman Cycling team in 12 months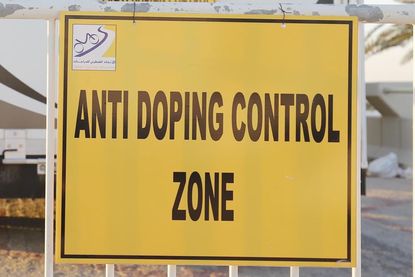 (Image credit: Yuzuru Sunada)
The Iranian Pishgaman Cycling Team are facing suspension after a second of their riders returned a positive anti-doping test within a 12-month period.
The Union Cycliste Internationale (UCI) confirmed on Friday that Pishgaman Cycling rider Rahim Emami failed an in-competition test for anabolic androgenic steroids at the Jelajah Malaysia event on October 18 2016.
Emami placed fourth overall in the 2016 Jelajah Malaysia after winning the opening stage on the date of the failed test. Three of his team mates took first, second and third on general classification.
>>> 'Worse than Lance Armstrong': former WADA chief blasts Russian doping
"In accordance with UCI Anti-Doping Rules, the rider has been provisionally suspended until the adjudication of the affair," read a UCI statement.
"This constitutes the second AAF for a member of the UCI Continental Team Pishgaman Cycling within a twelve-month period."
Previously, Naser Rezavi from the UCI Continental-level team had failed a test for anabolic androgenic steroids on December 11 2015. Rezavi was handed a four-year ban for the infringement.
According to UCI anti-doping rules, the whole squad will now face a suspension from competition for a minimum of 15 days and a maximum of 45 days.
A decision on the length of ban will be made by the UCI's Disciplinary Commission "in due course".
Tougher anti-doping rules were introduced in January 2015 so that a team could be given a penalty when two or more riders fail an anti-doping test. The new measures discourage organised doping within teams and also prompt teams to ensure their riders compete clean, rather than the onus being entirely on the individual rider.
Thank you for reading 20 articles this month* Join now for unlimited access
Enjoy your first month for just £1 / $1 / €1
*Read 5 free articles per month without a subscription
Join now for unlimited access
Try first month for just £1 / $1 / €1