'Worse than Lance Armstrong': former WADA chief blasts Russian doping
David Howman says that Armstrong sits above Russian dopers for being contrite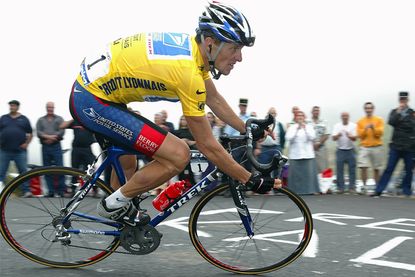 Lance Armstrong's years of doping, lies and cover-ups may seem like the ultimate sporting low-point, but according to a former director general of the World Anti-Doping Agency (WADA), state-sponsored doping by Russian athletes is even worse.
David Howman, who stepped down from his role in June after 13 years at the helm, said that Russian attempts to cover up and continuously deny doping were worse than Armstrong's years of doping and denials that ended with him being stripped of his seven Tour de France titles.
>>> Lance Armstrong draws huge crowds for New Zealand ride
"All those things were so big it's just staggering. And there are now 600 athletes that are going to be sanctioned as a result.
"You can draw a comparison between Armstrong and Russia. Armstrong was contrite and Russia is not conceding an inch... the western plot. That's the way they act on the international stage."
Speaking to Stuff New Zealand, Howman also said that the International Olympic Committee (IOC) had not taken strong enough action against Russia before the Rio Olympics where it was left up to individual sports to decide whether Russian athletes should be allowed to compete.
>>> Damning report shows Russia covered up 26 positive doping tests in cycling
"[The IOC] didn't measure up before Rio - that was regrettable. But they now have to take a stance and be really strong.
"WADA has to take a position that allows Russia to comeback but only after they measure up fully and the starting point is having some form of acknowledgement of what they were doing.
"The Russians target the Winter Olympics so being banned from that would be a real kick in the face. Unless they've measured up they ought to be banned."
Thank you for reading 20 articles this month* Join now for unlimited access
Enjoy your first month for just £1 / $1 / €1
*Read 5 free articles per month without a subscription
Join now for unlimited access
Try first month for just £1 / $1 / €1