Mikel Landa manages to stay upright despite sliding off road on Giro d'Italia time trial (video)
Team Sky leader Mikel Landa had a lucky escape on stage nine of the Giro d'Italia when he slid off the road and was stopped upright by a spectator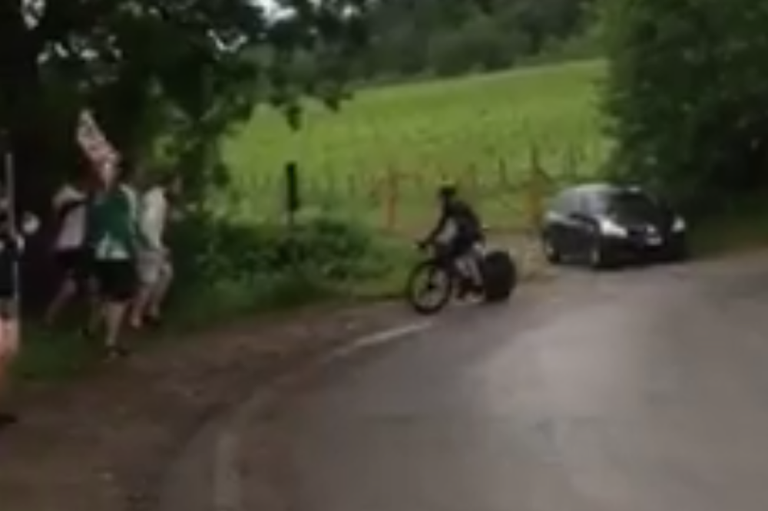 Mikel Landa's incredible time trial at the Giro d'Italia on Sunday could have been even better if he'd stayed on the road the whole time.
A video taken by La Corsa Tours and posted on Facebook shows something that the television cameras missed, with Landa skidding off the side of the road and almost into a ditch on one descent.
The Spaniard was one of many who struggled to control the bike in the appalling conditions and one one corner he was forced onto the grass as he couldn't turn the bike in time.
Several spectators fled for safety as Landa, on his new Pinarello Bolide, skidded towards them, but one person in pink stopped the Team Sky man from going into a ditch.
Remarkably, Landa stayed upright the entire way and was able to accelerate away and on to the 20th best time of the day, ahead of Alejandro Valverde (Movistar) and only eight seconds down on Vincenzo Nibali (Astana).