Serious shortage of anti-doping officials ahead of 2020 Tokyo Olympics, report warns
At least 200 anti-doping officials will be needed by 2020, but the country currently only has 15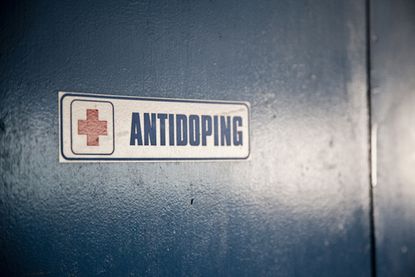 With less than four years to go until the 2020 Olympics in Tokyo, Japan urgently needs to train more anti-doping officials, a report has warned.
According to the investigation by the Japan Sports Agency, the country's single World Anti-Doping Agency (WADA)-accredited laboratory employs only 15 anti-doping officials, handling just 7,000 samples a year and taking up to 10 days to analyse each sample.
>>> Ed Clancy sets his target on Tokyo 2020 golds before retirement
During the short period of the Olympic and Paralympic Games, there will be the need to handle at least 6,500 samples, each of which must be analysed and returned within a 24 hours period. According to Kyodo News, this operation will require at least 200 anti-doping officers working round the clock.
The report, which also suggested new laws to improve communication and the sharing of information between the Japanese Anti-Doping Agency and customs and immigration authorities, will be discussed by an All-Party Parliamentary Group in the country's parliament in the near future.
>>> Another British amateur cyclist has been banned for anti-doping offences
Anti-doping procedures at the 2020 Olympic and Paralympic Games are likely to be under high scrutiny after criticism of testing at the recent Rio de Janeiro games, with a WADA report expressing "surprise" at the lack of out-of-competition testing and the limited testing for EPO in sports such as cycling.
Thank you for reading 20 articles this month* Join now for unlimited access
Enjoy your first month for just £1 / $1 / €1
*Read 5 free articles per month without a subscription
Join now for unlimited access
Try first month for just £1 / $1 / €1