WADA report reveals limited testing in cycling at the Rio Olympics
An independent report suggested that there were serious failings in the anti-doping controls at the Rio Olympics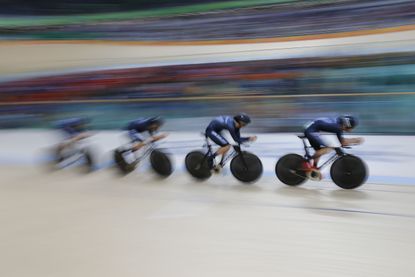 (Image credit: Yuzuru SUNADA)
WADA independent observers focused on the Olympics say that they were surprised by the limited in-competition testing for serious drugs in cycling, swimming and athletics at the Rio de Janeiro Games.
The World Anti-Doping Agency (WADA) issued the 55-page Report of the Independent Observers overnight. It noted some "surprising" aspects.
>>> British Cycling set to be questioned on Dauphiné package and TUEs by parliamentary committee
"There was no out-of-competition testing conducted in football," read the report. And "limited testing" in-competition for drugs like EPO in cycling, swimming and athletics. "There was little or no in-competition blood testing in many high risk sports and disciplines, including weightlifting."
It said that federation delegates and even athletes "were surprised" that only urine was collected and not blood for in-competition tests. "It was a waste of the significant analytical capacity" of Brazil laboratory.
Three Russian track cyclists were barred from attending the Rio Games after WADA's McLaren Report exposed a state-sponsored doping system in Russia.
Brazilian Kleber Ramos was the only cyclist to test positive during the Games. Tests showed he used EPO CERA.
The WADA report released overnight underlined "serious failings" in the anti-doping process prior and during the last Olympics in Rio de Janeiro. A third of the athletes were not tested in the Games lead-up, nearly half from high-risk sports.
It highlighted several advances, but "the logistical arrangements made by Rio 2016 to support the sample collection process at official venues during the Games suffered from a number of serious failings, for various reasons."
It cited budget and operational cutbacks leading to insignificant resources to carry out the anti-doping work. "Significant changes" in management and staffing one year before the game resulted in a lack of coordination on the ground in Rio.
>>> British Cycling looking for a new performance director ahead of 2020 Olympics
The cuts meant knowledge from previous Games was not passed on or in effective use at the Rio Games. Doping control personnel were not assessed and trained properly. It wrote that the IOC did not plan properly and had inadequate workforce scheduling. Its chaperones dealing directly with athletes lacked specific training and support.
They worked long days without sufficient travel help after late-night shifts, and were given insufficient meal vouchers – as a result, they would skip shifts or leave work early.
The Doping Control Station Managers lacked Games-specific, venue-specific and sport-specific procedures. They received their orders late and had to deal with "several" housing changes during the month. Long journeys to venues and "inadequate arrangements" to get them home safely after late-night shifts only complicated the work.
The Doping Control Stations lacked the required IT equipment and adequate whereabouts information.
Britain's Olympians remember life in Rio
"These various logistical issues were foreseeable and entirely avoidable, which makes their occurrence all the more disappointing," read the report. "The aggregate effect was to strain the basic sample collection process ... close to breaking point"
After the Sochi Games, WADA recommended a pre-Games intelligence task force for targeted testing in the lead-up. The Independent Observes report, however, reported that of the 11,470 athletes, 4125 had no record of any testing in 2016 – 1913 of those were competing in 10 "higher-risk sports."
The organiser planned 5380 tests during the Games. Of those, 450 were blood biological passport tests for cycling, athletics, aquatics, rowing and triathlon.
The issues led to "serious logistical failings in the sample collection process." Chaperons could not find athletes at times and had to ask team-mates or team helpers for there whereabouts. "On some days, up to 50 percent of planned target tests were aborted."
Eventually, there were 4882, almost 500 fewer tests than what the organiser had planned. Some of those, around 16, were blood biological passport tests.
Thank you for reading 10 articles this month* Join now for unlimited access
Enjoy your first month for just £1 / $1 / €1
*Read 5 free articles per month without a subscription
Join now for unlimited access
Try first month for just £1 / $1 / €1