British Cycling set to be questioned on Dauphiné package and TUEs by parliamentary committee
British Cycling will face the committee before Christmas and could be forced to reveal the contents of a package delivered to Team Sky at the 2011 Critérium du Dauphiné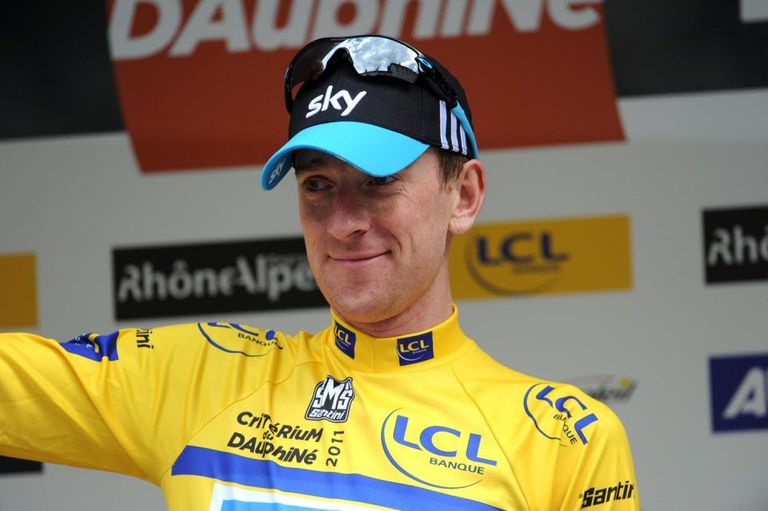 British Cycling chiefs could be forced to reveal exactly what was in the medical package delivered to Team Sky doctor Richard Freeman at the 2011 Critérium du Dauphiné when they are questioned by a parliamentary committee.
The Culture, Media and Sport select committee are currently conducting an inquiring into doping in sport, and they have summoned the governing body to a hearing, which will take place before Christmas.
Is is thought that those called to the hearing to represent British Cycling will be requested to explain the full facts in relation to Sir Bradley Wiggins's use of the corticosteroid triamcinolone, of which he took before the 2011 and 2012 Tour de France and 2013 Giro d'Italia, via the means of a therapeutic use exemption (TUE).
David Millar has already called for triamcinolone to be banned.
>>> Miguel Indurain defends Bradley Wiggins over TUE controversy
That could entail them being asked to identify what was in the medical package that was delivered by Simon Cope to Freeman at the end of the Dauphiné, which Wiggins won.
So far, Team Sky have refused to answer what was in the package, and Cope has denied knowledge of its contents, too.
British Cycling and Sky would have to be truthful about the package as if they are found to have misled the committee they will be in contempt of parliament.
Team Sky and Freeman deny any wrongdoing while Wiggins has said that the TUEs he obtained were to put him back "on a level playing field" as they were to treat his pollen allergy.
>>> Brian Cookson: 'Team Sky may have pushed TUE rules to the limit'
The committee will also be seeking answers to the close links between the governing body and Team Sky.
This latest development comes as Ukad continue their investigation into British Cycling and the package request by Freeman.
"As part of the inquiry into doping, the select committee wants to look at the ethics of the use of TUEs and the way this is policed by British Cycling," Damian Collins, the committee's chairman told The Times.
"We can ask British Cycling about any incidents in the past where we believe it is important how the governing body oversees their sport.
"Our interest is in how the processes are managed and accounted for by the relevant authorities."
British Cycling said that they "welcome any opportunity to support anti-doping efforts".
Cycling Weekly have requested clarification and further details to the parliamentary committee and are awaiting their response.