Bradley Wiggins and Team Sky to face UKAD questioning over delivery of 'suspicious package'
UK Anti-Doping will reportedly question Sir Bradley Wiggins, Sir Dave Brailsford and Team Sky in relation to the delivery of a medical package to a team doctor at the end of the 2011 Critérium du Dauphiné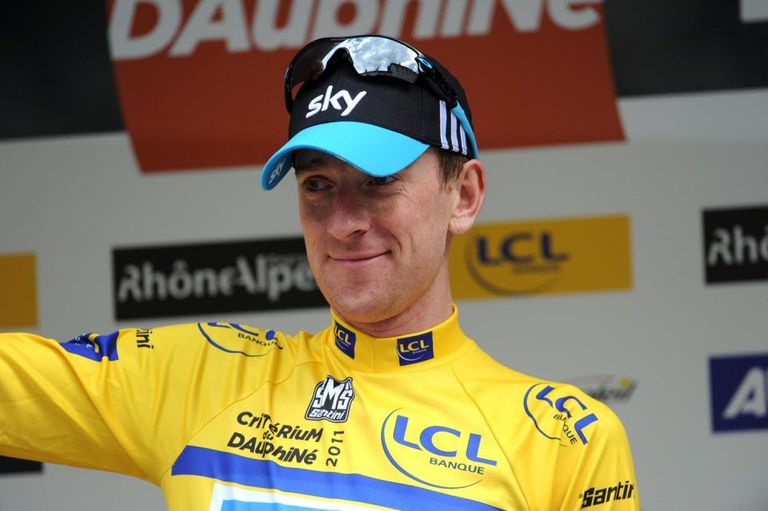 UK Anti-Doping is to question Sir Bradley Wiggins and Team Sky over an "allegation of wrongdoing", specifically related to the delivery of a medical package to the rider at the 2011 Critérium du Dauphiné.
The Mail's Matt Lawton revealed on Thursday evening that UKAD is set to speak to Wiggins, Sir Dave Brailsford and the Team Sky as part of a wide-ranging probe, but will focus on the package which was reportedly flown to Geneva and driven to a Team Sky medical officer during the race.
Wiggins was approved a therapeutic use exemption for a corticosteroid to treat a pollen allergy on June 29, 2011, but British Cycling reportedly confirmed to the Mail that a member of its coaching staff, Simon Cope, flew to Geneva with a package requested by Team Sky on June 12, the day he won the Dauphiné.
BC confirmed that the package was medication for a Sky rider, but did not identify the substance or the rider. They did, however, reportedly suggest the package did not contain triamcinolone - the medication Wiggins received later in the month for his allergies.
In a statement, UKAD said: "UKAD is investigating an allegation of wrongdoing in cycling. In order to protect the integrity of the investigation we will not comment further."
>>> Bradley Wiggins: corticosteroid use 'wasn't about trying to gain an unfair advantage'
The Mail also reports that an alternative reason was given for Cope's trip to Geneva, in which it was claimed that he was visiting Emma Pooley in his role as coach of the GB women's team. Pooley, however, was away racing in Spain and confirmed to Lawton that she did not meet Cope in France.
In a statement on Friday, Team Sky say they are confident there has been no wrongdoing: "Team Sky was contacted by the Daily Mail regarding an allegation of wrongdoing. We take any issues such as this very seriously and immediately conducted an internal review to establish the facts. We are confident there has been no wrongdoing.
"We informed British Cycling of the allegation and asked them to contact Ukad, who we will continue to liaise with. Team Sky is committed to clean competition. Our position on anti-doping is well known and we 100% stand by that."