Alex Dowsett fighting to survive in the Tour de France
The British Movistar rider is fighting to hold on as the race moves through the Pyrenees, with more to come next week in the Alps before Paris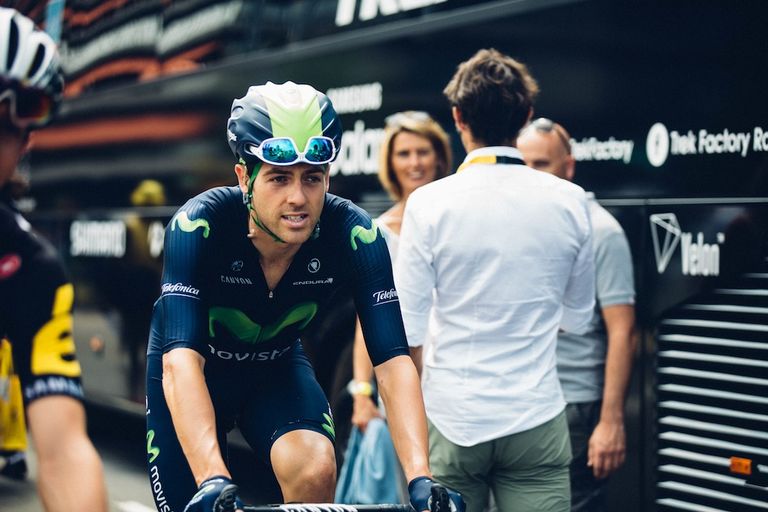 (Image credit: Daniel Gould)
Paris is not yet in Alex Dowsett's mind despite making it past the halfway point in his debut Tour de France.
Dowsett's race has been hamstrung by a nasty crash on last Tuesday's cobbled stage to Cambrai, and he started Thursday's 12th stage to the ski summit of Plateau de Beille last but one on GC, over two hours behind former Sky teammate Chris Froome.
"I'm alright, I'm surviving and I'm over halfway through," the Movistar rider told Cycling Weekly on Thursday morning. "But Paris feels quite a long way still because of today's stage and the Alps. A long way away.
"The Pyrenees so far have been grim; I was OK on the first mountain stage [to La-Pierre-Saint-Martin] but I paid for my efforts riding on the front on the flat for Nairo that day and on yesterday's stage [11]."
Nonetheless, the next true mountain test comes in six days' time in the Alps, and Dowsett knows that surviving stage 12's summit finish will draw the French capital significantly closer.
"Today's finish line is the finish line for the next four stages, I think," he added.
"The team have been saying that, they've been sympathising about my struggles.
"I just missed the grupetto yesterday, so I was fighting all day to stay in the race. I wasn't sure if I was going home or not; it turned out I had a bit of time at the finish."
Highlights of stage 11 of the 2015 Tour de France