Corsica approves 2013 Tour de France start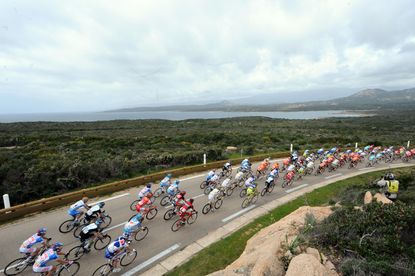 Corsica's governing body approved the needed budget to host the start of the 2013 Tour de France, according to Wielerland.nl. The Tour de France has never visited the island and now appears ready for its 100th edition.
Last month, the Tour de France announced Liège will host the start - the Grand Départ - of the 2012 Tour de France. The 2011 Tour de France begins in the Vendée department.
In the Corsican Assembly's documents, reported Wielerland.nl, the Tour de France had already decided on June 28 to award the race's start. Tour organiser, Amaury Sport Organisation (ASO) has yet to make an official announcement.
The Corsican Assembly budgeted €2 million to host the race on its island for three days. The route will reportedly take in cities Ajaccio, Bastia, Calvi and Porto-Vecchio. At the end of the stay, Corsica will provide the Tour de France's race caravan chartered ferries to return to the mainland.
The Tour de France last held its Grand Départ off the European mainland in London in 2007. The race caravan travelled back to France through the Channel tunnel and by ferries.
ASO's likely approval will see the Tour de France visit the only two departments it has yet to traverse, Northern and Southern Corsica.
This year, ASO held its two-day Critérium International stage race in Corsica. Brits David Millar (Garmin-Transitions) and Russell Downing (Sky) both won a stage. Last month, ASO announced it will organise the Critérium International on the island for the next three years, through 2013.
Related links
Tour de France organiser announces details of 2012 Liege start
Thank you for reading 20 articles this month* Join now for unlimited access
Enjoy your first month for just £1 / $1 / €1
*Read 5 free articles per month without a subscription
Join now for unlimited access
Try first month for just £1 / $1 / €1