German broadcasters to reconsider showing Tour de France
German TV broadcasters took a stand against what they saw as a sport defined by cheating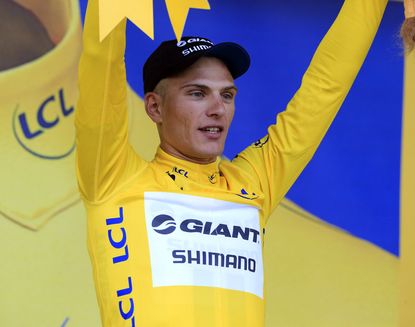 (Image credit: Graham Watson)
Doping scandals and a mistrust of those involved in cycling directly led to German television broadcasters making a stand in 2012 – they wouldn't show the Tour de France (opens in new tab).
ARD and ZDF's refusal to screen the Tour since 2012 was symbolic of the credibility loss the sport had endured in the preceding decade. Before 2012, both broadcasters had stopped live transmissions during the 2007 Tour after German rider Patrik Sinkewitz tested positive during the race.
But while doping cases are still making the headlines – Astana, whose Vincenzo Nibali (opens in new tab) won the 2014 Tour, have had five recently (opens in new tab) – they no longer dominate the cycling sections of sport pages.
And the emergence of German Marcel Kittel (opens in new tab) as arguably the world's fastest sprinter has resulted in a growing clamour for live coverage of the Tour in Germany once more.
ARD chairman Lutz Marmor will make a decision in the coming weeks after the broadcaster admitted that it is of the opinion that the sport has taken substantial steps in eradicating doping.
Athletes face three years in prison if caught doping, with managers and doctors set to receive sentences of up to
Guido Kunze rides 6,233m up the Ojos del Salado volcano on the Argentina-Chile border to set the new record.
Thank you for reading 5 articles this month* Join now for unlimited access
Enjoy your first month for just £1 / $1 / €1
*Read 5 free articles per month without a subscription
Join now for unlimited access
Try first month for just £1 / $1 / €1