Nairo Quintana heads to Alps to preview key Tour de France climbs
Quintana recces Col du Télégraphe, Col du Galibier, and Col d'Izoard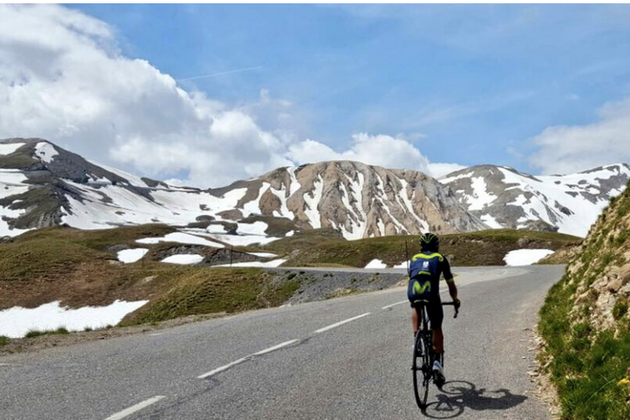 With the Tour de France now less than two weeks away, Nairo Quintana has been getting in some last minute miles in the Alps, previewing a few of the Tour's key climbs.
Quintana spent the tail end of last week taking a look at a number of key stages, including stage 17 from La Mure to Serre Chevalier, going over the Col du Télégraphe and the Col du Galibier, and stage 18 from Briançon to the Col d'Izoard.
Watch: Climbing the Col du Galibier
The Colombian was previewing the climbs just a few days after Chris Froome and a number of his Team Sky team-mates had also visited the area, paying particular attention to the crucial stage 18 with its summit finish on the Izoard.
Neither Froome nor Quintana will have raced the Izoard in the Tour, with Quintana not starting and Froome abandoning the 2014 race when it made its last appearance. The Galibier is part of the race for the first time since 2011, meaning Quintana has never faced it, although Froome tackled it in 2008 Tour where he finished 30th on stage 17 to Alpe d'Huez.