Team Sky reveal special jersey for final Tour de France stage
Team Sky change blue livery to yellow to celebrate Chris Froome's Tour de France win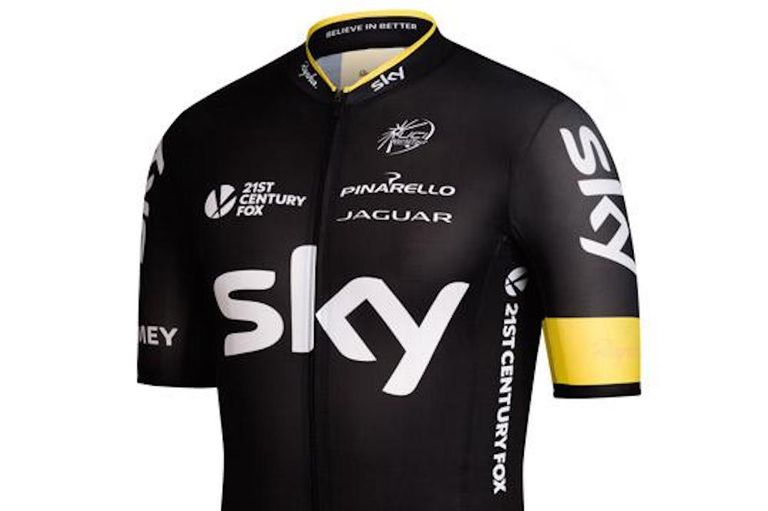 Team Sky's trademark blue stripe will be replaced by a yellow one for the final stage of the Tour de France to celebrate Chris Froome's second win.
Froome all-but sealed his win by tracking Nairo Quintana up Alpe d'Huez on Saturday's stage 20, giving up over a minute to the Colombian but clinging on to a 1:12 advantage.
The team bus has already undergone a makeover, while the riders jerseys will feature a yellow stripe during the sprint stage in Paris.
Chris Froome will ride to the finish on his yellow Pinarello Dogma F8 and the eight remaining members of the squad will don a yellow pair of Oakley jawbreakers.
Sky made similar changes to their livery after Sir Bradley Wiggins's victory in 2012, changing the stripes on their bus and support cars from blue to yellow; doing the same again for Froome's first win in 2013.
If you like the new kit, keep an eye on the Rapha store website where you may be able to get your hands on the limited edition Tour de France items.
Watch highlights from stage 20 of the Tour de France