Tour de France podcasts from Cycling Weekly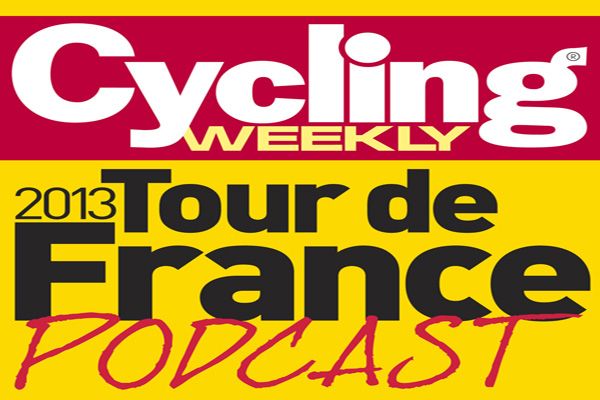 The Cycling Weekly team of writers will be recording podcasts through the 2013 Tour de France. They are all available free on both SoundCloud and iTunes.
Covering the Tour is a unique experience, presenting lots of challenges for the thousands of media personnel on the race. Luckily spending hours in a car driving to and from stage starts and finishes is perfect for recording podcasts.
We aim to give listeners an insight in to the race itself and what goes on behind the scenes as well as talking about the hotels (good and more often bad) we stay in and the food we eat.
All the podcasts can be listened to here, or you can download them to your mp3 player from iTunes. To download them on iTunes simply search Cycling Weekly and then subscribe to the feed. On an iPhone, download the podcast app and do the same. If you like them, please rate them!
Cavendish gets beaten in a straight up sprint: Stage 12 podcast
Froome crushes his rivals: Stage 11 podcast
Cavendish ruled not at fault: Stage ten podcast


Sky under attack: Stage nine podcast
Froome on the rampage: Stage eight podcast
Sagan in control: Stage seven podcast
Greipel beats Cavendish: Stage six podcast




Cavendish gets his stage: Stage five podcast
Nice team time trial: Stage four podcast


Corsica chaos: Stage one podcast