Watch: Riders battle 100kph winds in Dutch Headwind Championships
Tough winter training for a few of the pros who took part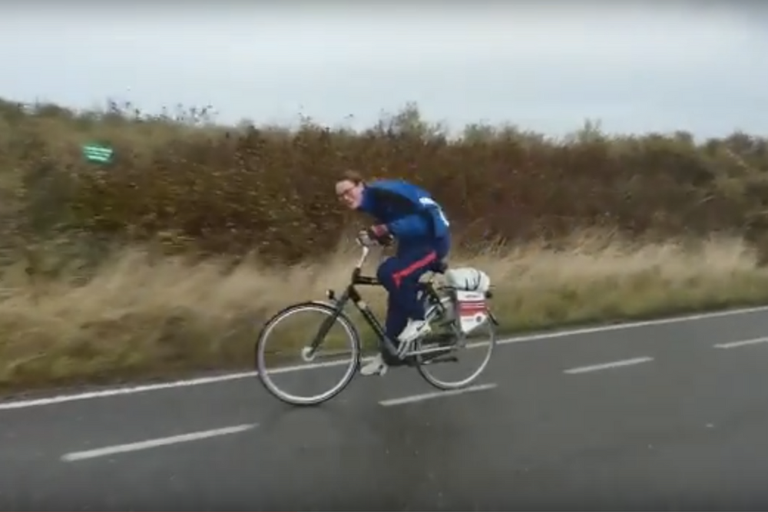 (Image credit: You Tube/dePZC)
If you thought you had to battle some nasty conditions on the roads this weekend, spare a thought for competitors in the Dutch Headwind Championships, who had to contend with winds of 100kph.
Now in its fourth year, the Headwind Championships pits riders against a 8.5km course along the Oosterscheldekering storm barrier that provides absolutely no respite from the gale-force winds striking the coast from the North Sea.
>>> Watch: Riders blown over by strong winds, race abandoned
All riders given sit-up-and-beg city bikes to ensure an even playing field, with organisers planning the event at short notice to make sure that it coincides with a nice big storm to give the worst conditions possible.
The 2016 men's title went to Teun Sweere with a time of 22:30 (that's a 22 kmh/14 mph average speed) who defeated a strong 183 rider field that included a number of pros including Johnny Hoogerland and a number of his Roompot-Oranje Peloton teammates. The women's title was taken by Mathile Matthijse.