Rollapaluza Urban Hill Climb back for 2011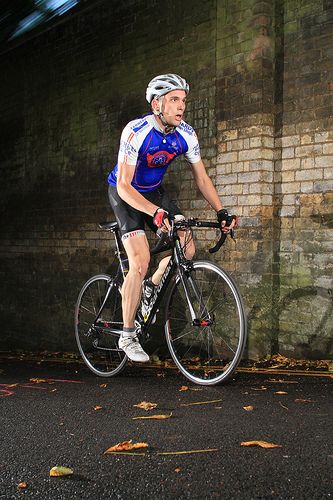 Following 2010's popular inaugural edition, the Rollapaluza Urban Hill Climb is back for 2011.
Climbing Swains Lane in Highgate, the event will be held on Thursday 21 July from 6.30 to 9.30 in the evening. Riders will hurl themselves up the nine hundred metre long climb, which rises a total of seventy metres with a maximum gradient of 20%.
The event forms part of Rollapaluza's commitment to bring a more diverse range of cycling events to the capital, and is one of a number of new hill climb events that have emerged recently - including the Cobble Wobble, Red Bull Bristol Hill Climb and the Waller Pain Hill Climb.
Last year the event boasted that it was the first ever closed roads urban hill climb, and Rollapaluza have once again gained road closure for the event.
It coincides with the Tour's eighteenth stage, which cilmbs three Hors Categorie climbs - the Col du Galibier, Col d'Izoard and Col Agnel - so participants will be able to draw inspiration from the race before competing.
Last year, one hundred and one riders took part and were cheered along by sizeable crowds. The 2010 climb was won by Chris Metcalfe of Matlock CC, with Claire Beaumont of Condor Cycles winning the women's event.
Entry is free, and opens at noon on Thursday 7 July on the Urban Hill Climb website.
Competitor Simon Warren launches out of the start gate, 2010
Iggy Jiminez of 'Team Dog' climbs with his canine companion, 2010
2010's Urban Hill Climb podium
Thank you for reading 20 articles this month* Join now for unlimited access
Enjoy your first month for just £1 / $1 / €1
*Read 5 free articles per month without a subscription
Join now for unlimited access
Try first month for just £1 / $1 / €1