Sarah Storey: frightening course ruined my National 10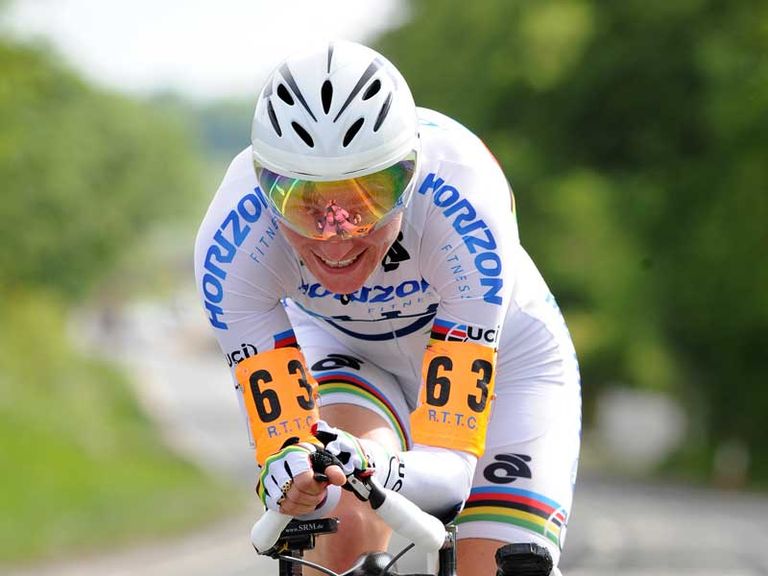 Sarah Storey has vented frustration with the organisers of the National 10 on Saturday, saying that traffic on the time trial course made it dangerous for riders and ruined her ride.
"I really hated every second I was on the road," she told Cycling Weekly. "I have never been so frightened on the road. I had an absolute horror and I couldn't wait to get off the road."
"I've never experienced anything like that many cars during a time trial before," she continued. "There were no warnings for motorists. Cars were coming past so close. I was worried about the Juniors, who went out at 2 o'clock - at the peak of the traffic. It was dangerous."
The time trial course took the riders down a national speed limit A-road to a junction and back again.
Cycling Weekly's reporter at the event noted that the strong winds will have made it hard for riders to be able to hear cars behind them, and a number of riders expressed alarm at the passing cars after the event.
Storey finished fourth, and feels that the dangerous nature of the road adversely affected her performance.
"My average power was quite a lot down," she said. "It came from not being able to concentrate properly on my ride. I was riding to get through it. My power output average was down by 15-20w."
Related Links
Wiggins and Shaw take National 10 titles
National 10 2011 Gallery