Team Herbalife links up with Leisure Lakes Bikes for 2012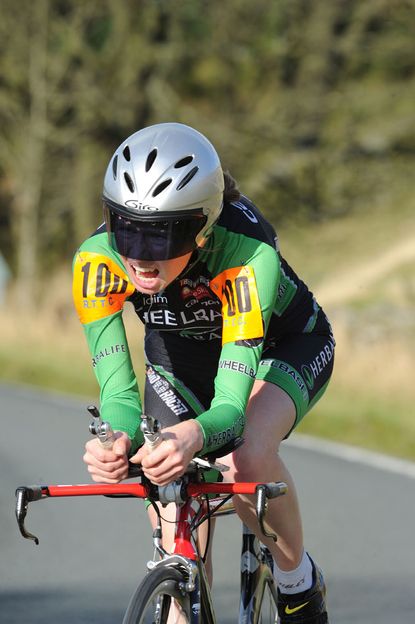 British squad Team Herbalife has linked up with nationwide cycle retailer Leisure Lakes Bikes to form the Herbalife-leisurelakesbikes.com team for 2012.
The team has inked three new deals for 2012 as Yorkshire divisional champion Kit Gilham joins the outfit from Sigma Sport-Specialized, Robbie Hassan joins from the Endura Pedal Power Development Team and Tommy Bustard crosses over from BBM Sportscover.
They join Simon Baxter, Richard Bott, Lewis Craven, Andrew Coupe, Jack Cutsforth, Andrew Hawdon, Alastair Kay, Stuart Reid, Jamie Shirlaw and 2011 British hill-climb champion Lyn Hamel on the squad.
The squad will use Specialized bikes and equipment, including Tarmac SL4 team bikes equipped with SRAM Red components.
A training camp in Spain in the new year will help prepare for the forthcoming race season, where the team is aiming for success on the domestic race scene including Premier Calendar fixtures.
Team Herbalife-leisurelakesbikes.com 2012 roster
Simon Baxter
Richard Bott
Tommy Bustard (from BBM Sportscover)
Lewis Craven
Andrew Coupe
Jack Cutsforth
Kit Gilham (from Sigma Sport Specialized)
Robbie Hassan (from Endura Pedal Power Development Team)
Andrew Hawdon
Alastair Kay
Stuart Reid
Jamie Shirlaw
Lynn Hamel
External link
Thank you for reading 20 articles this month* Join now for unlimited access
Enjoy your first month for just £1 / $1 / €1
*Read 5 free articles per month without a subscription
Join now for unlimited access
Try first month for just £1 / $1 / €1