Tom Stewart wins Maureen Bain Memorial RR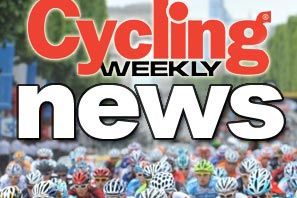 Sportscover rider Tom Stewart bridged a gap of over a minute to catch the leading group before going on to sprint clear of Matt Cronshaw and take victory in the Maureen Bain Memorial Road Race in Northumberland on Saturday.
The under 23 rider was one of a three-strong group that made up the time on the top five on the final lap to prove himself fastest over 80 miles.
Cronshaw (IG-Sigma Sport) managed to hold onto second place after hitting the front with a break after four miles. Tom Bustard (Herbalife-Leisure Lakes Bikes) was also part of that group and finished in third.
Matt Cronshaw was in action again on Easter Sunday but had to settle for second place again as team-mate Pete Williams took victory in the Peter Chisman Memorial Road Race in Stamfordham.
The fifth round of the CDNW Road Race League in Borwick saw Rob Partridge leave the field in his wake as he made light of a tough circuit.
The 27-year-old Team UK Youth member was quickest over seven laps of the course which took in an energy-sapping 1-in-6 climb of Sunny Bank.
The Mountbatten Centre was the venue for the Portsmouth Easter Circuits on Saturday and it was Pedal Heaven rider Lewis Atkins who was first home.
The race maintained a furious pace throughout and from a leading pack of three, it was Atkins who held his nerve to record the win.
Marcin Bialoblocki stormed to victory in the Castle Combe Easter Circuits on Good Friday. The Team UK Youth man made his break with three laps to go and finished the race 45 seconds clear of Magnus Backstedt (MG-Maxifuel Pro Cycling) in second.
Spirit RT enjoyed a successful weekend as two of their riders climbed onto the podium at the Phil Corley Cycles Day at the Races event at the MK Bowl in Buckinghamshire.
Spirit's Ed Clemens was quickest on the day with team-mate Mark Baines in third. They were separated by Team Corley Cycles' Jonny Shuster.
James Lowden (Lewes Wanderers) took first place in freezing conditions at Petersfield in the Surrey League Road Race on Saturday. Meanwhile, the supporting third cat race was won by Simon Coles of Norwood Paragon.
Thank you for reading 20 articles this month* Join now for unlimited access
Enjoy your first month for just £1 / $1 / €1
*Read 5 free articles per month without a subscription
Join now for unlimited access
Try first month for just £1 / $1 / €1