UCI admits it had documentation on Contador case since early December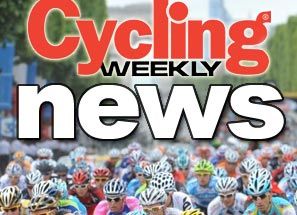 If you thought that the case of Alberto Contador's clenbuterol positive at the Tour de France might suddenly be getting a little bit closer to being resolved, think again - yet more delays could be in the pipeline.
The Union Cycliste Internationale (UCI) confirmed on Monday that it has in fact received all the documentation relating to Contador's positive for clenbuterol from the Spanish Cycling Federation's Disciplinary Committee and that the documents are being studied by its anti-doping and legal departments.
According to a press release, the documentation for the case was sent to Switzerland on December 10, exactly a month ago, from Spain.
However, the UCI has insisted in the same press statement that it is acting a purely consultative role and that the responsibility for any verdict, which could include a penalty of up to two years, will remain with the Spanish Cycling Federation (RFEC).
The RFEC, which initially had said via un-named sources that it was looking for a joint decision on the Contador case, now appears to have settled for the UCI taking an advisory role rather than 'sharing the blame' for any decision.
"This [sending the documentation] is completely standard practice and the UCI welcomed the RFEC's request," the UCI press release says, "...the RFEC will receive the requested opinion as soon as possible."
'Soon', though, could mean more delays in reality, given the UCI have set a deadline of January 24th to respond to the RFEC's request . So the waiting game will go on until at least then - and it could be later. The UCI reserves the right for an extension depending on how quickly the documents can be translated, all of which would draw out the procedure. The World Anti-Doping Agency (WADA), who were also sent the documents, have not responded to the RFEC's request at all so far.
The UCI also emphasise that this assistance to the RFEC in no way means that they lose their right to appeal to CAS should they not agree with the RFEC verdict, which is now expected in mid-February at the earliest. So, with all these delays and further delays, we can all go back to watching the cyclo-cross for now.
Related links
McQuaid denies UCI have received documentation of Contador case
Spanish cycling federation invites WADA and UCI to make joint decision on Contador
Thank you for reading 20 articles this month* Join now for unlimited access
Enjoy your first month for just £1 / $1 / €1
*Read 5 free articles per month without a subscription
Join now for unlimited access
Try first month for just £1 / $1 / €1