UCI votes against arbitration for presidential elections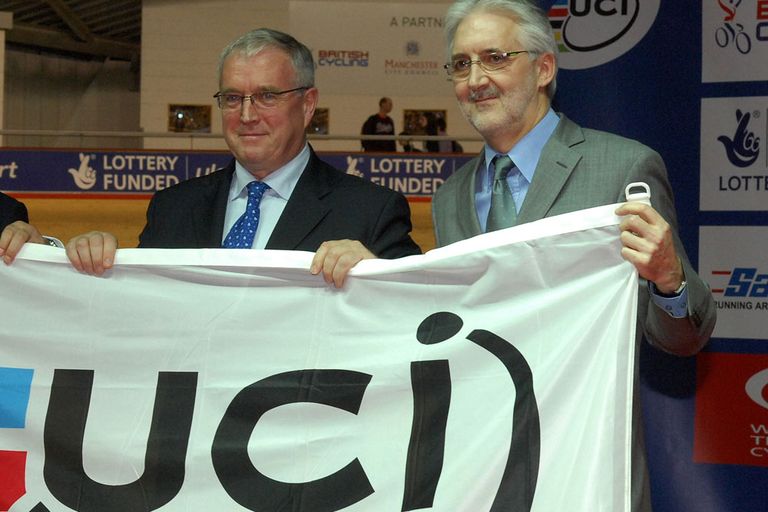 UCI President Pat McQuaid said that he had no hand in rejecting an arbitration request that would decide if he was eligible to stand for re-election.
The cycling's governing body, the Union Cycliste Internationale (UCI) announced yesterday that it would not allow the Court of Arbitration for Sport (CAS) to examine its constitution. Five national federations - USA, Russia, Canada, Finland and Algeria - had requested action on Monday.
"I wasn't part of the decision," McQuaid told The Guardian. "It was the executive committee."
The Irishman is in Buenos Aires with the International Olympic Committee (IOC), which named Tokyo as the 2020 Olympic Games host yesterday. The possibility of McQuaid serving a third presidential term is in doubt. Rival Brian Cookson, president of British Cycling, launched a strong campaign this summer to restore the body's credibility after the Lance Armstrong doping scandal. Moreover, questions surround the legitimacy of McQuaid's candidacy.
Ireland and Switzerland, where McQuaid lives and works, both refused to nominate him as president. Instead, McQuaid is relying on a joint nomination from Thailand and Morocco. The UCI Congress, however, must first approve the rule reading.
The UCI's congress will meet, rule on several items and elect its president at the upcoming World Championships in Florence. The Worlds runs September 22 to 29, with the presidential announcement due on September 27. The five federations wished to avoid controversy and appeals with a pre-emptive CAS decision. USA Cycling wrote, "The uncertainty does not serve in anyone's interest."
The Swiss court needed the UCI's green light in order to rule in time for the Worlds. The UCI, however, said no.
"The UCI Executive Board has declined a request to submit a question regarding the application of Article 51.1 [of its constitution - ed.]," read yesterday's statement.
"The UCI Executive Board ... has ruled unanimously that it was for the Congress, as the highest authority of the UCI - rather than CAS - to consider all aspects related to the elections."
The legitimacy of McQuaid's candidacy will certainly be discussed next week in Zurich, where Cookson and McQuaid meet. The European Cycling Union (UEC) scheduled the debate and said it would also examine the nomination rule that the Asian confederation proposed. Afterwards, attention turns to Florence. If congress agrees with the joint nomination rule then it will likely also elect McQuaid for a third term.