Confirmed: Walmart heirs complete £200m Rapha takeover
RZC Investments finalises its purchase of Rapha in £200m deal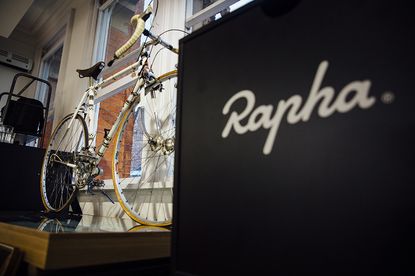 The race to buy British cycling brand Rapha is over after the heirs to the American supermarket chain Walmart completed a deal with the evaluation thought to be around £200m.
RZC Investments, a company set up by Steuart and Tom Walton, the grandsons of Walmart-founder Sam Walton, has completed its purchase after reports emerged on August 7.
Initial interest from Italian Aston Martin shareholders, Investindustrial, looked to be the real deal but interest cooled after investors realised that the £200m price tag was a valuation that was 20 times the company's annual profits.
>>> Inside Rapha: is it just branding or a British success story?
RZC will provide long-term patient capital, a move that may have put other potential buyers off. In other words, the American company is happy to invest more money over a longer period to help the company grow, as opposed to trying to turn a quick profit.
"Rapha has always had bold ambitions to elevate the sport of cycling and drive participation at all levels" a company statement said.
That ambition looks set to be matched by one of the buyers, Steuart Walton, who spoke about his vision for the company.
"Rapha represents the very best in the world of cycling," he said. "We're excited to be part of this next chapter by bringing the best sport in the world to more people in more ways and places."
Simon Mottram, Rapha CEO and founder, seemed happy with the outcome as the company planned to sell by the end of the year. "This is an exciting day for Rapha. It heralds the start of the next stage of our journey," he said.
With Rapha's growing presence across the globe the British company saw its revenues grow by 30 per cent, an increase of £64m against the last 12 months up to January.
Walmart made forays into Britain back in 1999 when it purchased high street supermarket chain Asda, and now Rapha has joined the Walton empire.
Thank you for reading 10 articles this month* Join now for unlimited access
Enjoy your first month for just £1 / $1 / €1
*Read 5 free articles per month without a subscription
Join now for unlimited access
Try first month for just £1 / $1 / €1