Topeak Defender R1 mudguards review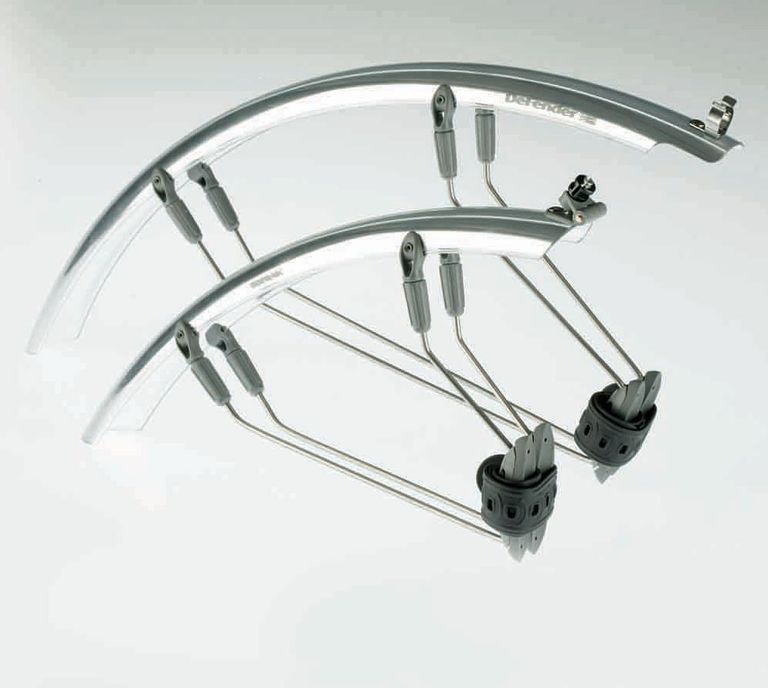 You'll barely know the Topeak Defender R1 mudguards are on — till you get home that is, and your backside is still dry!
For
+

Fits race bikes without mudguard eyes

+

Uses a clever mounting system

+

Doesn't rattle

+

Fits tyres up to 25C

+
Against
-

The wet weather that means you have to use mudguards
I wouldn't go so far as to suggest that the Topeak Defender R1 mudguard has copied SKS's Race Blade guards, but there are similarities.
Topeak is an innovative company, and its design has some neat features. Topeak's front Defender R1 uses a clever system to attach inside the head of the brake calliper bolt, at the back of the fork, even if it is hidden. It's simple and effective, providing a secure mounting.
At the rear there's an R-clip that also attaches to the calliper bolt, to the same end: more stability. The result — rattle-free riding!
The rubber straps securing the stays work well; quick and easy to fit and they held firm in all conditions. So far I've not found a frame the Defender R1's won't fit, using 23C tyres. There should be ample clearance for 25Cs, but any bigger and you'll need the R2 model which is wider. The stays have adjusters to fine-tune the angle, so you can position them just right.