Michelin Pro4 Grip Tyre review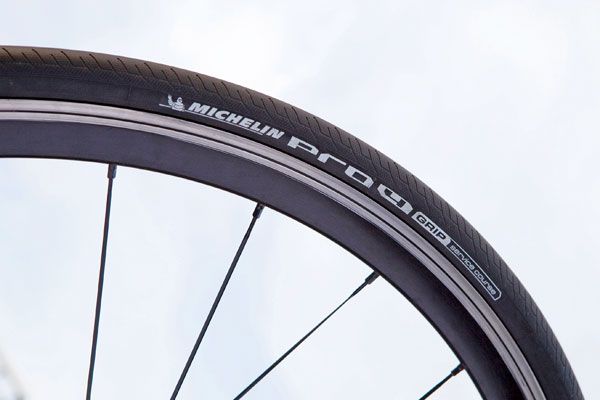 Sadly they can still be punctured, but as a compromise between weight and resilience, it's one that I can live with.
Specifically made for wetter conditions, the Pro4 Grip seems to be the ideal winter companion for the UK with the addition of reinforced ply that covers the whole tyre for added puncture protection.
I can confirm that these tyres grip exceptionally well in all weather conditions over a wide range of temperatures.
The only downside is the Grips don't give much feedback as to whether you're close to the limit or not, but seemingly, no matter how hard I pushed, they didn't budge.