Watch: The man who took a Boris Bike around the world
Chris Astill-Smith took a London Santander bike to famous locations including New York and Rome in the aid of charity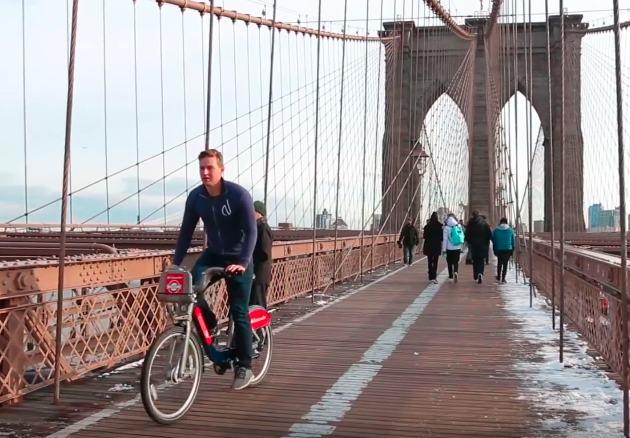 There's nothing spectacularly original about riding a Boris Bike for charity; it's been ridden up Mont Ventoux for example.
But that doesn't make it any easier. Nor do we imagine, is it easy to transport the heavy weight bikes around the world.
That's exactly what Chris Astill-Smith did though, taking the London Santander rental bike as far as places like Las Vegas and Dubai.
The two week trip itself wasn't the charity endeavour though, as 24-year-old Astill-Smith plans to swim the English Channel later this year, and pulled off the stunt to promote his big swim.
The video and the swim are both in aid of the Dreams Come True charity, which aims to enrich the lives of children and young people with life-limiting conditions.
Not only did it probably cost him a pretty penny to do the whole trip in the first place, what exactly was the cost of taking a Stander bike for that long?
Despite the £2 per day flat rate and £2 for every half-hour you have it on that day, Astill-Smith will only have to pay a fine (at a considerably lower rate) of £300; Santander's standard fee for bikes damaged or stolen in your care.
"They [Santander Cycles] got in touch on Twitter and I told them, 'It's OK, we took really good care of it'", Astill-Smith said.
"They told me to press the red button once I docked it so they could give it an MoT."
You can sponsor Chris Astill-Smith's charity swim here.