Specialist bike fit: which approach is best?
More and more people of all ages are taking to two wheels and pedal power, and that has seen a complementary growth in the number of businesses offering bike-fitting services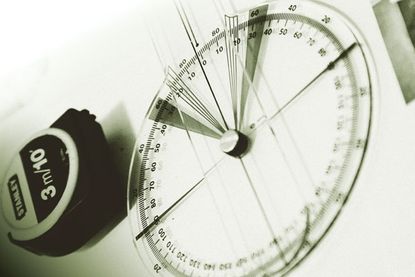 Bike-fitters come from different backgrounds, including cycle retail, physical therapy and coaching. Each approaches bike-fitting from a different direction, but very often they reach common solutions.
>>> All the latest bike fit news
We spoke to a cross-section of bike-fitters from different backgrounds to ask them what common mistakes they see when people set up their own bike; what are the most common physical problems that impinge on cycling performance; and how best to put them right.
The traditional bike shop
Sowerby Brothers 7 Princes Street, Mirfield, WF14 8AQ 01924 496873 www.sowerbybrothers.co.uk
Dave Sowerby does the bike-fitting at his family-run business in West Yorkshire. His customers fall into two categories: experienced club racers, and newcomers. Sowerby says that each group makes a characteristic mistake when they set up their bikes for themselves.
>>> Saddle height: how to get it right, and why it's so important
"The serious racers are usually good at getting the right reach, handlebar width, and handlebar height, but they tend to have their saddle a little bit low. When we set up saddle-to-pedal height, we're looking for an angle of 30° at the knee and we generally see around 40° with club cyclists," Sowerby says.
"Newcomers tend to come to us with the right-sized bike for them but it's not been fitted, and their position is wrong. Ninety per cent of our new customers ride sportives, but a lot of them have been sold race bikes, when they need a more relaxed position that's higher at the front. So we end up doing what we can to raise their handlebars, and maybe shorten the reach a bit."
Sowerby also explains that there are common physical idiosyncrasies that affect both racers and sportive riders. "Leg length discrepancy is the most obvious," he says, "or more particularly femur length discrepancy, but we can allow for that by adjusting their cleats so that each femur is in the correct position relative to each pedal spindle.
>>> Cleats explained: How to set them up correctly
"We also work closely with a physiotherapy business, Mirfield Protherapy, who co-sponsor our shop team, and there's a lot that they can do to correct discrepancies and imbalances."
What he means is that tight muscles can skew the pelvis, which pulls one femur back relative to the other, and that has the effect of making the leg 'shorter'. Also, the pelvis can also get knocked out of line in a crash, which can also cause apparent femur length discrepancies. Physios can work to redress the imbalances with various techniques to get a client straight again.
Another fact that many cyclists are unaware of is that forefoot angle affects the way you pedal. As Sowerby points out: "People have either a varus or valgus forefoot. Eighty-five per cent are varus, which means the ball of their feet rests higher than the little toe. Occasionally that might mean their knees come in towards the top tube, then out, during each pedal revolution.
"We might solve that by using an arch support in their shoe or put a wedge under the first metatarsal so effectively it's the same height in the shoes as the fifth.
"With a vagus forefoot, the fifth metatarsal is higher than the first, which can throw the knee out during each pedal revolution. If so, then we might put a wedge under the fifth."
>>> Lower back pain? Don't blame the bike!
Forefoot angle is important because of the effect it can have on your knees. If your knees don't track straight up and down when you pedal, you can get problems with ligaments and tendons in and around the knee. You can also lose power, because most people's legs deliver more power if their knees track straight when they pedal.
"During a Specialized Body Geometry Fit, we can also address things like high foot arches and weak arches, both of which can have consequences when you pedal," Sowerby adds.
The woman's bike specialist
Trek Bikes Coventry c/o Leekes, Silverstone Drive, Gallagher Business Park, Coventry, CV6 6PA 02476 356 222 www.trekcoventry.com
'Woman's bike specialist' is a bit misleading when talking about Trek Bikes Coventry. They have a full range of men's and women's bikes, and they offer a bike-fitting service to both sexes. It's just the shop happens to be managed by Claire Parfrey, who is a BC coach and can bring a woman's perspective to bike-fitting, which female customers really appreciate.
"The most common problem we see is people who are too stretched on their bikes," Parfrey says. "Their handlebars are too low and their arms are locked straight when they hold the drops. They end up with arm, neck and/or shoulder pain, so we end up flipping stems over or fitting a shorter one, so they aren't so stretched.
>>> Injury prevention: foot pain
"Incorrect cleat position is another regular mistake, as is saddle width."
And that's not a problem only with female customers - Parfrey says she sees men on the wrong saddles too. "We all have different sit-bone width. There's a big difference between men and women, but there are still differences within each sex.
We have a machine that measures sit-bone width when you sit on it, and from that we can get the right saddle for each customer. We have three widths of saddle for men and three for women in the shop."
People with old injuries from other sports such as running are another regular problem highlighted during a bike-fit: "Women who are just starting cycling often have their saddles too low.
They think they have to be able to touch the ground with their feet from the saddle, but when we show them how to stop and get their feet on the floor off the saddle, then raise their saddle, they feel the difference in power straight away."
The British Cycling coach
Neil Walker's Cycling 45 Main Street, Kilmaurs, Ayrshire, KA3 2SY 01563 544488 www.walkerscycling.co.uk
The main problem Neil Walker sees in his bike shop and coaching business is "people riding bikes that are too small for them and they've made big changes because of it. They do things like fit really upturned stems. The other thing is where a bike isn't set up wrong in the sense that it does fit, but it's been set up wrong for the rider's level of flexibility and core strength."
Walker is a Scottish national champion who represented Scotland at the 1998 Commonwealth Games. He later worked as a coach with British Cycling, then in 2005 became performance director with Scottish Cycling. He runs Cycling Performance Consultancy from within Walker's bike shop: bike-fitting with a performance focus.
>>> Buying a custom bike – Part 1: Fitting
"I'd call my approach longitudinal bike-fitting. Everyone can get more aerodynamic on their bikes, and when they do they ride faster for no extra effort. The things that prevent them being more aerodynamic are a lack of flexibility and poor core strength, so I give clients stretches and exercises, to work on those key areas," he says.
Walker also sees a lack of flexibility manifesting itself in physical problems. "They might have their handlebars set low, which isn't necessarily a bad thing because it would be more aerodynamic, but only if they had the flexibility to take advantage of it.
What they do, though, is support themselves with their bones rather than with their muscles, so they have their arms locked out, and that means their wrists are flexed and they get numb hands.
"If they were more flexible they could bend their elbows and get lower, which as well as making them more aerodynamic would take the strain off their wrists. They need to strengthen their core and upper body so they can hold the lower position."
>>> Which pedal system is best for you?
Walker reckons most cyclists can improve their aerodynamics to improve their performance. "I send them away with exercises, and take before and after photographs. Then when they come back, I'll say, 'OK, let's try this or that to get a bit lower.' Like I said, the way I do bike-fits is an ongoing process," he says.
The personal bike-fitter
Personal Bike Fit 11 Lexham Mews, London, W8 6JW 020 7937 4688 www.personalbikefit.com
Personal Bike Fit is based in Kensington and offers fitness testing, coaching and one-to-one sessions on the bike and in core training, as well as bike-fitting. Spencer Wilson does the bike-fits, and he says there are three common problems customers present.
"The first is they say, 'I go really well on the flat, but I can't climb.' That generally means that the rider's seat height is too low, which reduces back stabilisation and glute muscle engagement.
"The second problem we see is where people say, 'I'm not sure what's happening, but I feel like I can't get power down with my right (or left) leg.' That's very often due to bad knee tracking due to incorrect shoe alignment and cleat fitting.
>>> Cycling neck pain: how to prevent and treat it
"The third common case is where people come in with lower back and neck soreness. This is a little bit more difficult because there can be a broad spectrum of problems causing it, from the seat being too low or too high, and I think that's why it affects so many people."
Those are the physical problems that present themselves. Wilson also sees two recurring mistakes customers make when setting up their own bikes.
"They have their saddles positioned too far forward, often because they feel their bike is too long, where in reality it's the stem that's too long and that can be changed at the bike-fit.
"I also see handlebars set as low as they can be because the client is trying to be as aerodynamic as possible, but in doing so they restrict their power output and reduce the stability of their core."
Why it's worth it - Take-away points
- A professional bike-fit should allow you to make the most of your physical strengths and help you work on your weaknesses.
- Old injuries picked up doing another activity can affect how you ride, but a good bike-fitter should identify and address these.
- The position of your cycling contact points is crucial. Everybody's feet, their hands, leg and arm length, flexibility and even where they sit is different. A proper bike-fit will find your unique dimensions.
- These differences can affect equipment choice and the way you ride, but the technology exists today that can ameliorate negative effects the differences could have on your cycling.
- Good aerodynamics translates into more speed, but you won't be able to hold an aerodynamic position unless you have good upper body, core strength, and flexibility.
- A professional bike-fit can work on the aerodynamics of your position, but you need to work on any physical weak spots with specific off-the-bike exercises and stretches.
Thank you for reading 20 articles this month* Join now for unlimited access
Enjoy your first month for just £1 / $1 / €1
*Read 5 free articles per month without a subscription
Join now for unlimited access
Try first month for just £1 / $1 / €1