From national road race title, to knee surgery, to Tour de France Femmes: Alice Towers on her 'crazy' year
The national road race champ talks injury recovery, progress and the importance of routines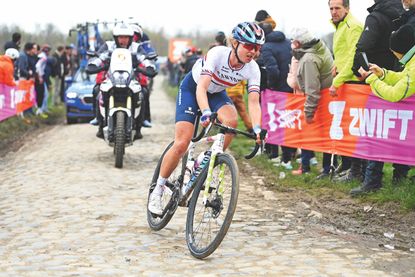 (Image credit: Getty)
Get The Leadout Newsletter
The latest race content, interviews, features, reviews and expert buying guides, direct to your inbox!
Thank you for signing up to The Pick. You will receive a verification email shortly.
There was a problem. Please refresh the page and try again.
For each article in this long-running WATT WORKS FOR ME series from Cycling Weekly's print edition, we ask a pro rider about their favourite things in training: what has helped them most in getting to where they are today. The aim is to get to the heart of the beliefs and preferences they hold dear when it comes to building form, maximising fitness and ultimately achieving results. For this edition, we speak to Alice Towers.
How did you get started in cycling?
My dad [Jonny] was a rider and took my younger brother [Lucas] and me on family cafe rides on Saturdays from a young age. We did that for years and didn't take it seriously until we were about 16. My dad took us to some national races, and we got into racing that way – very casual to begin with.
Your dad was also a motorbike champ – quite the mentor!
Yeah, and he's still super-competitive! Racing has been part of our family our whole lives. Dad was the driving force: he'd always say he didn't want to take us to a race unless we were going to be competitive. In terms of cornering skills, he's definitely taught me and Lucas the tricks of the trade, which has been super helpful.
How did it feel winning last year's National Championship road race aged 19, from a solo break?
It was definitely a bit of a turning point. I'd been scratching at the door for the first part of last year, and I remember my dad telling me I just had to be patient. But yeah, it's crazy – if you'd told me this time last year what would happen in the next year, I wouldn't have believed it.
But in November you had a serious knee problem?
Well, I dislocated it when I was 10 years old, so I've always had a weakness in my left knee. Last winter I dislocated it again, damaging the ligament that connects the patella to the femur. An MRI showed I would need surgery to reattach the ligament. It was a crazy time, as I'd only just joined a new team [Canyon-SRAM]. I underwent the surgery in South Africa, and then I had to relearn how to engage my quads, which wouldn't link up to my brain! I was determined to make it back on the bike ready for the team training camp in mid-January.
Yet just two months later you were in the break at Paris-Roubaix Femmes?
The start of the season was a bit of a struggle, but yeah, from Paris-Roubaix onwards I started getting my legs back. Initially my left leg was really skinny because I hadn't been able to use the muscles. After the operation, all I could do at first was one-leg turbo sessions.
Ordinarily, you like to stick to a rigid routine?
Yes, I love to wake up at the same time, eat the same breakfast, go out training at the same time, do the session, come back home, eat the same lunch, go to bed at the same time… OK, maybe not always the same lunch, but you get the idea! I like to have consistency.
Rider profile: Alice Towers
Age: 20
Height: 5ft 6in
Hometown: Burton upon Trent, Staffordshire
FTP: 260W (estimated)
Rides for: Canyon-SRAM
Best results: 1st – GB National Champs road race (2022); 10th GC – Lotto Belgium Tour (2022)
Twitter: @aliceetowers
Instagram: alice.towers
How to bounce back from injury?
My family really helped me through. There were good days and bad days, as not being able to ride hits you way harder than you expect. Having people around you to remind you that everything's going to be fine is vital, as it's easy for negative thoughts to spiral. Talking to people who have suffered the same problem makes you feel less alone too.
What's been the key to your progress?
Whenever I make a step up, I'm always looking to make the next step up. I'm never comfortable with the level I'm at; instead, I think, 'I've made it here, so what do I need to do to step it on further?' The fact I have made a step up every year may be due to the fact I've never settled. Now I'm at WorldTour level, I'm even more motivated to improve.
Quick-fire faves
Distraction on the turbo? Zwift in front of me; UK garage classics playing
Place to ride? Cape Town, South Africa
Type of course to race on? Hard from start to finish; wind and rain; relentless
Cafe stop treat? Cortado, plus something with cinnamon or pistachios
Inspirational cyclist? Lizzie Deignan, from watching her in the Olympics in 2012
Dream race to win? A big one-day race like Liège-Bastogne-Liège
Post-race treat? Ice cream
Sport outside of cycling? Football – my granddad was a pro footballer who played for Burnley and then Cape Town
Quality in a training partner? Good sense of humour. Crack a few laughs over a long ride and it goes so much faster
The full version of this article was published in the 8 June 2023 print edition of Cycling Weekly magazine. Subscribe online and get the magazine delivered to your door every week.
Thank you for reading 20 articles this month* Join now for unlimited access
Enjoy your first month for just £1 / $1 / €1
*Read 5 free articles per month without a subscription
Join now for unlimited access
Try first month for just £1 / $1 / €1
Get The Leadout Newsletter
The latest race content, interviews, features, reviews and expert buying guides, direct to your inbox!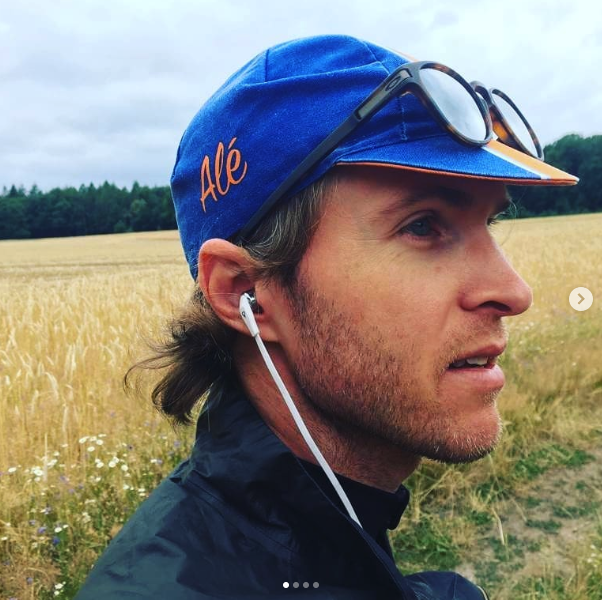 David Bradford is fitness editor of Cycling Weekly (print edition). He has been writing and editing professionally for more than 15 years, and has published work in national newspapers and magazines including the Independent, the Guardian, the Times, the Irish Times, Vice.com and Runner's World. Alongside his love of cycling, David is a long-distance runner with a marathon PB of two hours 28 minutes. Having been diagnosed with retinitis pigmentosa (RP) in 2006, he also writes about sight loss and hosts the podcast Ways of Not Seeing.