Indoor trainers damage carbon bikes, and 5 other indoor cycling lies uncovered
Common cycling trainer misconceptions debunked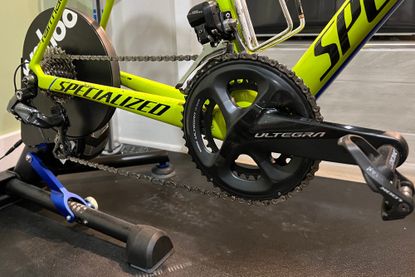 (Image credit: Greg Kaplan)
Winter months for much of the northern hemisphere mean decreased daylight and outdoor riding conditions that may be less inviting than the other nine months of the year. For many, this means putting the cycling time on a trainer.
Those who ride trainers year-round will tell you that it's an effective way to stay fit and avoid altercations with motor vehicles. While it's hard to question these benefits of riding indoors, there are many other assertions about indoor cycling that are questioned as axiomatic.
Myth 1: Indoor cycling trainers are expensive
Well, expensive is a relative term; what costs a lot for one cycling enthusiast may be throw-away for another. Instead of considering cost when purchasing an indoor trainer, weigh the cash outlay versus expected use and benefits derived. Account for your cycling goals and how you plan to achieve them, how frequently you plan to use a turbo trainer, and what you consider to be enjoyment or obligation.
An aspiring racer who plans on riding 18+ hours a week might consider splurging on a state-of-the art smart trainer—if they can afford it—as it will be more durable, offer more features (e.g., greater max wattage, smoother flywheel, etc.) and provide a more engaging riding experience than a bargain dumb trainer with magnetic resistance.
But if you're just dipping your toes in the indoor cycling world, you can get a perfectly good wheel-on trainer setup for just under $300 USD like the Kickr Snap (on sale) or the Garmin Tacx Boost.
Myth 2: Indoor cycling trainers can damage carbon bike frames
Each bike manufacturer best knows the limits of its bikes—max recommended rider weight, mounting points and fasteners—and has tested its bikes and set safety margins.
Generally, most modern carbon bikes from major bicycle manufacturers are suitable for use on indoor trainers by the vast majority of cyclists. This assumes that you've not modified your bike or trainer, and have mounted the bike to the trainer as recommended by the trainer and bike manufacturers.
Of course there are caveats, so if you want an explicit answer to the question if your specific bike can be used on your specific trainer, review the safety statements on the bike manufacturer website or contact the manufacturer directly. If you're a track racer who weighs 90kg, and intend to practice standing starts while producing in excess of 2,200w on a frame with wispy seatstays, maybe first check with the frame maker.
Myth 3: You don't need to clean and lube your drivetrain if you're not riding outdoors
Untrue. While you won't get your drivetrain muddy while riding indoors, your crank, chain, and cassette will collect any dust and dirt stirred up by the fans used for keeping you cool. And, unlike riding outdoors where sweat is less likely to drop onto your drivetrain, dripping sweat onto moving parts can still corrode them, although more slowly, if they are not regularly maintained.
Wiping down a bike after each trainer ride allows for inspection to ensure everything is in top working condition. Instead of cleaning and lubing the drivetrain after a set distance, consider this quick and easy maintenance after 80-100 hours.
Myth 4: You need indoor-specific cycling kit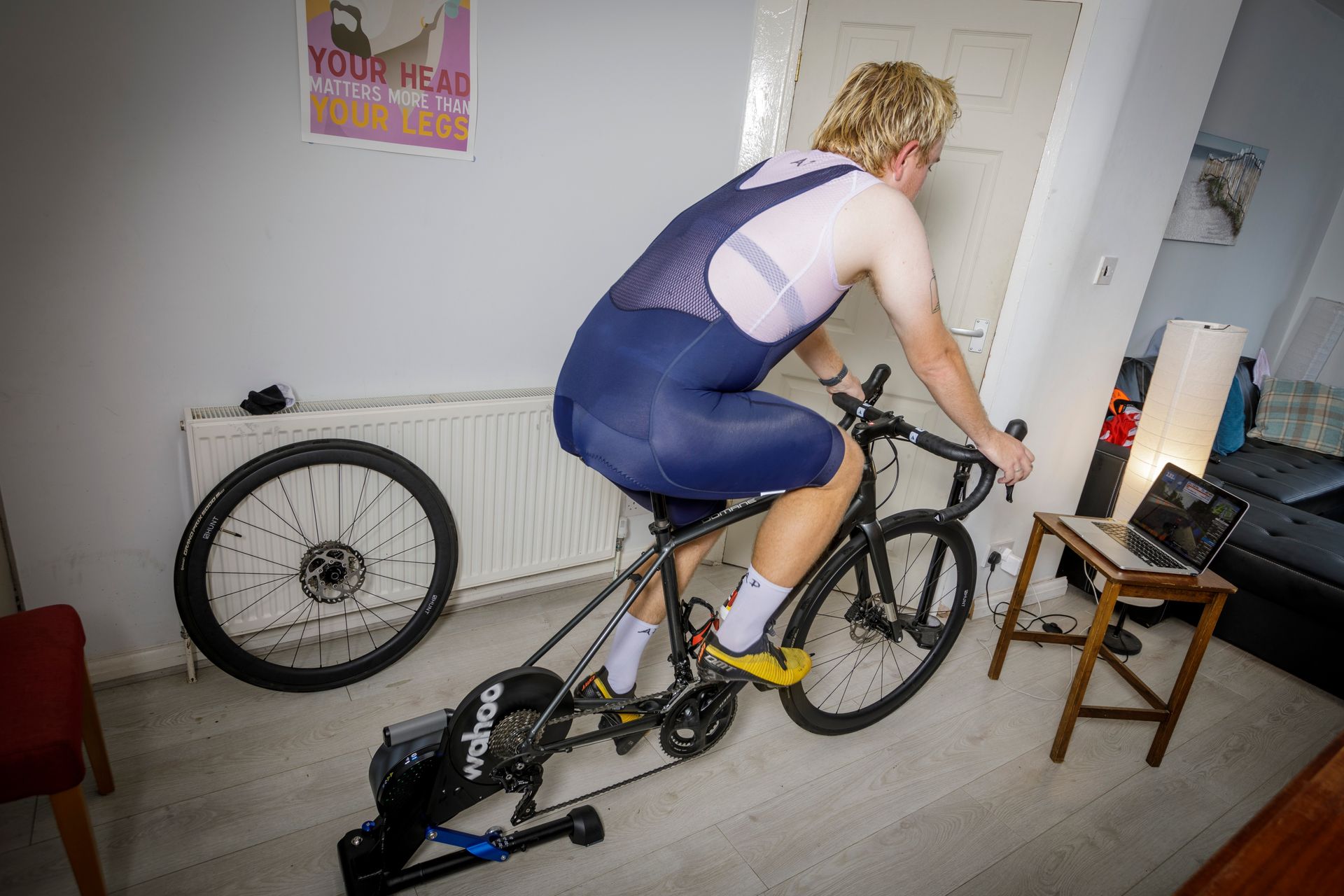 Nope — but cycling kit that will keep you dry and cool will help you ride in greater comfort for longer. Don't skimp on quality shorts with a comfortable chamois. When riding indoors you'll move less—in and out of, and side to side on the saddle—than when riding outdoors. This means that you'll be in contact with the saddle more, and chafe-free and wicking properties of quality shorts between you and your bike are as important as when riding outdoors.
Myth 5: Metrics like power, heart rate and FTP are different when riding indoors
False, but the ability to hit and sustain power targets, for example, is different. Riding inside is comparable to a clinical setting, with fewer factors like gradient, road quality, or wind impacting physiological performance. So the data collected while riding indoors are valid measures of physiological performance. However, thermoregulation can be more challenging, even with fans, as well as position on the bike. Heating up too quickly while riding indoors will increase heart rate while also negatively impacting power output. And moving around on the bike can be more challenging when trying to squeeze out every watt when the bike is locked into place.
Myth 6: You shouldn't use erg mode during structured workouts
Untrue. Erg mode dynamically adjusts the resistance on the trainer to a specified wattage. When in erg mode, you don't have to shift to feel changes in resistance. If you're doing structured indoor cycling workouts with prescribed power targets, disabling erg mode allows you to go harder or easier based on how you feel. If you're tired or fatigued, you can hit a lower power target without having to adjust any trainer settings; likewise if you're feeling good, you can go harder than the specified wattage, pushing yourself to find new limits. Many trainers have a three-second response time, so if doing very short out-of-the-saddle efforts, for instance, it can be frustrating and not as effective to use erg mode. But, sometimes you just want to switch off your head, and get through a workout, and this is where enabling erg mode may be beneficial.
Thank you for reading 20 articles this month* Join now for unlimited access
Enjoy your first month for just £1 / $1 / €1
*Read 5 free articles per month without a subscription
Join now for unlimited access
Try first month for just £1 / $1 / €1