Struggling with the cold? This 'dynamic warm-up' could be the answer for your winter cycling
We take you through four dynamic warm up exercises recommended by a sports physio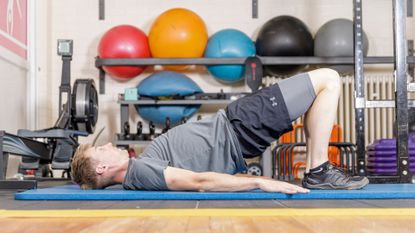 (Image credit: Future)
Get The Leadout Newsletter
The latest race content, interviews, features, reviews and expert buying guides, direct to your inbox!
Thank you for signing up to The Pick. You will receive a verification email shortly.
There was a problem. Please refresh the page and try again.
Heading out into the low temperatures and the unpleasant conditions of winter can take some convincing. There are benefits to embracing the grim outdoors and riding outside through the winter, although, as we've covered, there are also ways in which winter riding can ruin your fitness if not done right.
That said, similar to full-immersion ice baths, just because something might be good to do, doesn't necessarily mean that it's easy - and it certainly doesn't mean that it'll instantly deliver a hearty dose of unalloyed 'type 1' fun.
But, fortunately, there is something you can do which makes getting out into the cold easier, more enjoyable and will help you stay injury-free.
Sports physio Dan Nicholls believes that cyclists should take a dynamic approach to their warm-up before getting on the bike - especially during the winter - with strengthening exercises.
"Winter is the ideal time to work on your flexibility and general physical condition. I recommend a dynamic warm-up, a simple sequence of movements, before every ride.
"Evidence suggests that dynamic exercises are more beneficial for cyclists than traditional static stretches. This is likely because they raise heart rate, increase blood flow to muscles and raise muscle temperature – with the added bonus of strength gains. Performing these movements before your ride will also maximise your available flexibility, helping you to maintain a more aero position on the bike."
Here are the four exercises Nicholls recommends doing as part of a dynamic warm-up - and how to execute each movement:
1. Deep squat with reach
Do six reps with each arm:
Maintain deep squat position
Rotate and push your right elbow into inside of your left knee
Reach upwards to the sky with left hand
Turn your head to look at your left hand
2. Roll to combat stance
Six reps:
Start in sitting position
Roll onto your back
Now roll back though the start position using your momentum to come up into the combat position (below)
3. Hip bridge with overhead reach
Six reps each side:
Lie on back
Raise hips
Raise right shoulder off floor and reach with right arm overhead to left side of body
4. Shin box get-up
Six reps each side:
Start sitting flat on your bottom with knees bent, legs folded to one side
Push up onto your knees, with your right knee remaining in contact with your left toes (or vice versa)
Return to start position. Repeat the other way round, this time with your left knee in contact with your right toes
Find more hacks on how to beat the cold and keep riding through the winter over here.
Thank you for reading 20 articles this month* Join now for unlimited access
Enjoy your first month for just £1 / $1 / €1
*Read 5 free articles per month without a subscription
Join now for unlimited access
Try first month for just £1 / $1 / €1
Get The Leadout Newsletter
The latest race content, interviews, features, reviews and expert buying guides, direct to your inbox!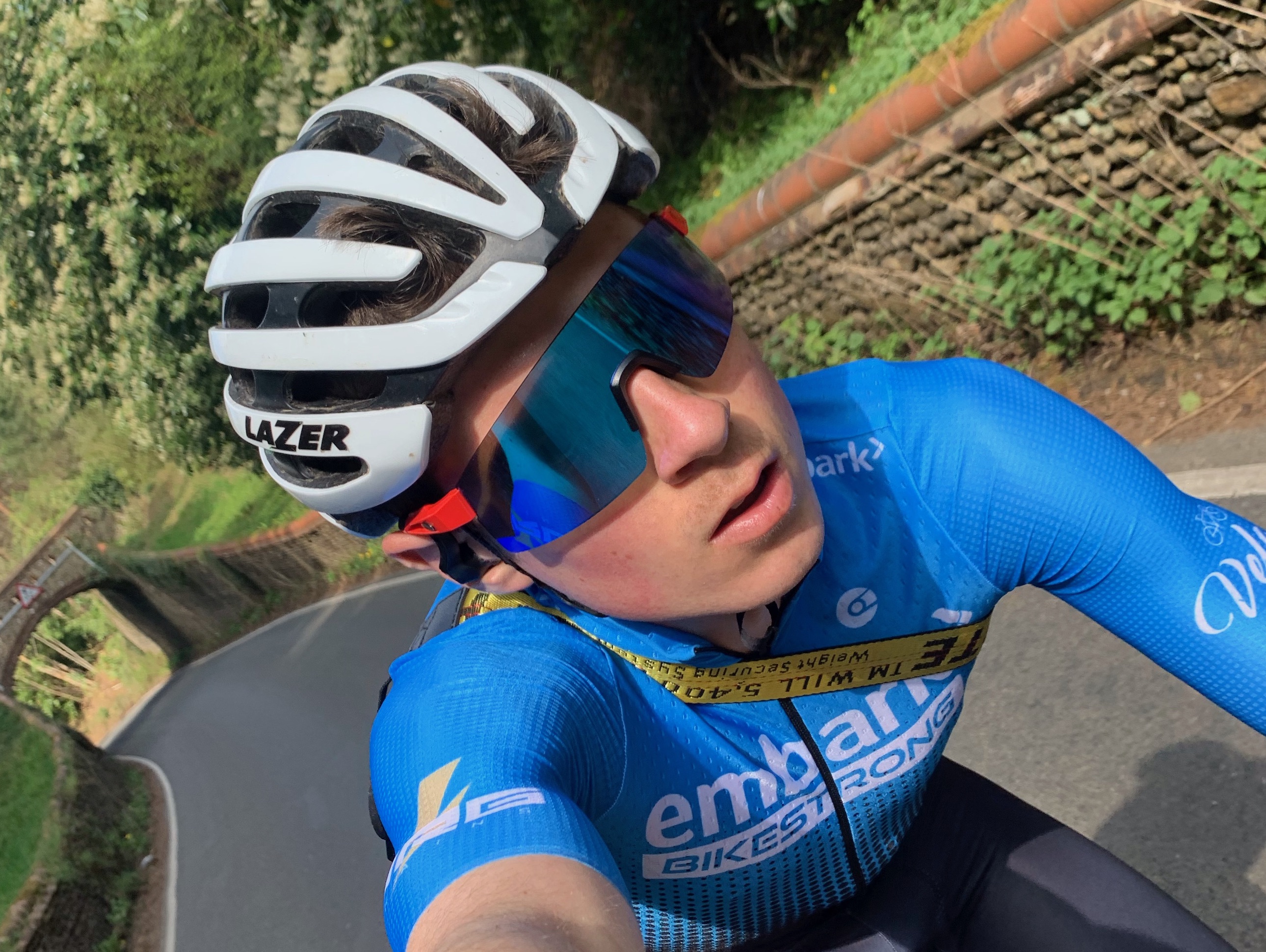 Tom Couzens is a racing cyclist currently representing The Ribble Collective on the road and the Montezumas cyclo-cross team off road. His most notable results include winning the Monmouth GP national series race as a junior; finishing sixth in the 2022 British National Cyclo-cross Championships; and he was selected to represent Great Britain at the European Cyclo-cross Championships in 2020/21. Tom draws on his high-level racing experience and knowledge to help Cycling Weekly readers maximise their potential and get as much as possible out of their riding.