What is a gravel-specific bike saddle and do you need one?
What makes a saddle good for gravel riding and should you consider one? We asked bike fit professionals to find out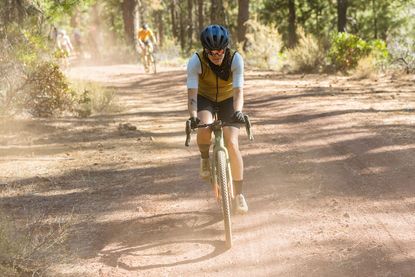 (Image credit: Argonaut Cycles)
Get The Leadout Newsletter
The latest race content, interviews, features, reviews and expert buying guides, direct to your inbox!
Thank you for signing up to The Pick. You will receive a verification email shortly.
There was a problem. Please refresh the page and try again.
Gravel bikes are more popular than ever. In 2022, gravel bike sales shot up 109% from 2021, and popular gravel races like Unbound Gravel saw an increase of 1,400 registrants in the same period.
There's no denying it: gravel is continuing to take the cycling world by storm.
With sky-high gravel bike sales comes a new frontier of gravel-related questions, like how a gravel bike fit differs from a road bike fit, if gravel-specific cycling shoes are necessary and for today's consideration: if gravel-specific saddles are warranted.
A note about bike saddles
There are countless saddle models on the market specifically designed for everything from beach cruisers to the most aerodynamic time trial bikes. And that's because each riding position and each body has varying requirements in finding a comfortable saddle.
Dr. Natalie Collins is a physical therapist, bike fitter and owner of Pedal Fit, a bike fitting studio in Denver, Colorado, that combines the anatomical knowledge of physical therapy with the precision of bike fitting.
"Everyone's anatomy is very different," Dr. Collins says. "When we sit on a bike, some may find they have more of a posterior pelvic tilt, some may have more of an anterior pelvic tilt, and we all have different widths of our ischial tuberosities or sit bones. This can all impact the kind of saddle a rider needs and is comfortable on."
Don't be afraid to do what works for you, even if it goes against industry trends. A comfortable and happy rider is a strong rider, as they say.
What even is a gravel-specific saddle?
In recent years, saddle companies like Shimano, Selle Italia and Ergon have begun offering "gravel-specific" saddles, which sport the following features:
- Increased padding to combat bumpy roads and general off-road turbulence
- Increased grippiness to prevent one from sliding around on the saddle
- A larger relief channel/area for the soft tissue
- Improved durability, or abrasion resistance, of the saddle's fabric covering
But while the industry may have been quick to devise gravel-specific saddles, Dr. Collins cautions against immediately jumping to a new saddle just because marketeers says so.
"So many people are riding their gravel bike like a road bike...The biggest thing I see with gravel saddles is that they are nearly the identical twin of road saddles, with some material changes," Dr. Collins says.
An example of this can be seen in the saddle collection from German manufacturer, Ergon. They have a category of saddles on their site listed as "Road/Gravel," which implies some level of interchangeability between the saddles' uses.
Most gravel saddles on the market today are similar to road saddles save for some extra padding. Gravel saddles may also have titanium rails, which will be more durable than carbon and better suited for the demands of off-road riding.
What should I look for in a gravel-specific saddle?
The same initial inspection rules apply to gravel-specific saddles as when exploring saddles for any other bike.
Dr. Collins suggests that the first point of consideration should be "usable width" of a saddle. "Usable width" means how much of the saddle your anatomy is actually making correct (read: not uncomfortable or unnatural) contact with.
"If you have a very wide saddle because your sit bones measure wide, but cannot clear [the top of] your pedal stroke because of the saddle width, that interference on the saddle [is going to affect your comfort] on the bike," says Dr. Collins.
Measuring sit bone width can be a good starting point but it should not be the ultimatum for choosing a saddle. No gravel-specific saddle should be drastically wider or narrower than what you're used to riding on a road or mountain bike.
Consider the level of padding in a gravel-specific saddle as well. It may be tempting to opt for thick foam but this could backfire.
"You may need a bit more padding since you'll be weight bearing on your sit bones a lot in gravel riding, but too much padding terrifies me," says Dr. Collins. "[Padding] wears down so fast, and what ends up happening is the middle of the saddle sags and causes all of your weight to sit in your soft tissue."
A slight increase in padding from a standard road saddle to a gravel-specific saddle may be helpful in mitigating road-induced turbulence but don't let the uber-thick padded saddles lure you in ,unless you are certain that is a padding thickness that is both durable and historically comfortable for you.
Another key factor is saddle shape.
"If a saddle cradles you and supports [your anatomy] without interfering, that is a wonderful saddle," says Dr. Collins. "The material of the saddle is second. We want to find durability without incompatibility in any saddle we choose."
The body's sit bones are curved and can cause riders to want a 'cradled' feeling when sitting on a saddle, especially a gravel-specific one that may endure bumpy roads or long hours with a body atop it.
Other gravel riders may do better with a flatter saddle. Riders who move around on their saddles significantly or seat themselves differently depending on the terrain or grade will do better with a flatter saddle; shaped saddles require a rider to sit in largely the same position no matter what.
Dr. Collins explains that saddles should distribute body weight evenly across the sit bones to avoid any one area of soft tissue absorbing all of the body's pressure. She further elaborated that when body weight is evenly distributed over a saddle, it helps the abdominal muscles to activate and takes pressure off the hands and feet - all of which are must-haves for grueling gravel adventures.
How to choose a gravel-specific saddle
Although a growing practice for choosing a saddle is to opt for a bike shop's test-a-saddle program, Dr. Collins is not a fan of that method.
"Testing a saddle for, say, 30 days is like testing tennis shoes that have already been used by someone else," Dr. Collins points out. "Plus, even if it is a fantastic saddle, it will feel really bad for the rider if it is not positioned well on the bike."
Instead, Dr. Collins recommended reading in-depth online reviews and seeking out opinions from riders with similar characteristics as you as a starting point.
It is also important to set expectations for a gravel-specific saddle.
"A gravel-specific saddle should be comfortable in a neutral position, not tilted up or down, and you should not have to compensate out of a neutral, healthy posture in order to tolerate a saddle," Dr. Collins says.
With any saddle, including gravel-specific saddles, it is key to focus on what your individual needs are as a rider, and not choose a saddle simply because it's the hottest item on the market.
Do your research, get a bike fit or saddle fit if you haven't had one yet, consult your peers and take your time to find the saddle that offers durability, comfort and stability on the saddle without it interfering with your natural pedal stroke.
Thank you for reading 20 articles this month* Join now for unlimited access
Enjoy your first month for just £1 / $1 / €1
*Read 5 free articles per month without a subscription
Join now for unlimited access
Try first month for just £1 / $1 / €1
Get The Leadout Newsletter
The latest race content, interviews, features, reviews and expert buying guides, direct to your inbox!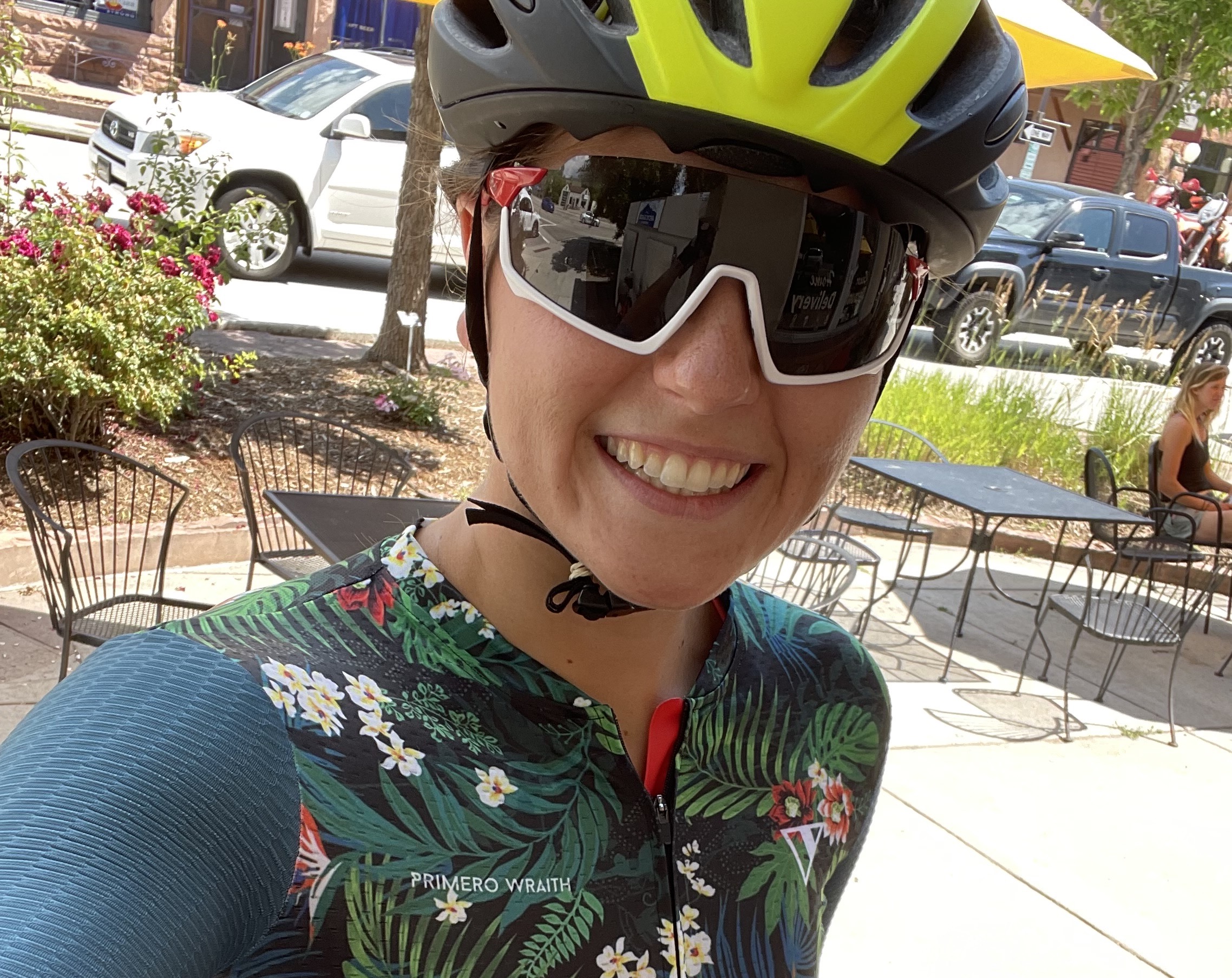 Kristin Jenny is an elite triathlete based near Boulder, Colorado. Although most of her time is spent in aerobars somewhere in the mountains, she finds time to enjoy eating decadent desserts, hiking with her husband and dog, and a good true crime podcast.