Amateur cyclist tackles all three grand tours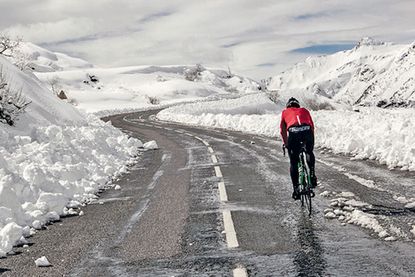 There are not too many professional riders who chose to undertake all three Grand Tours in a single season but recreational cyclist
Keith Tuffley is hopeful of finishing the triple this year. The 48 year old followed the same route as the WorldTour peloton at May's Giro d'Italia, leaving early each morning to finish ahead of the actual race each day. That's the aim again at the Tour de France as well as the Vuelta a Espana, in what the father of four has dubbed 'the Grand Tours Project'.
"It's more challenging at the Tour de France because it's a bigger production and more complicated," he said of the logistics.
"It's not a race for me. I'm not trying to break any records. It's an adventure. Having said that, you've got to be fast enough and strong enough to get through it before the cyclists come through so you can't dawdle too much."
Tuffley has rested since the Giro where he covered part of the 19th stage to Val Martello that race organiser RCS Sport cancelled due to bad weather.
"On that day I set off at 5.30am. There's a climb up Passo del Tonale and at the top there was snow everywhere. It was -5°C and with the wind chill factor it was about -15°C - so it was seriously cold," he said.
"On the way down the snow was so deep I had two little crashes but fortunately about an hour later they cancelled the course. I did the extra distance, so it was quite fun to end up doing more kilometres than the pros!" The Australian is aiming to promote environmental sustainability along his bold 10,253km journey.
This article was first published in the June 27 issue of Cycling Weekly. Read Cycling Weekly magazine on the day of release where ever you are in the world International digital edition, UK digital edition. And if you like us, rate us!
Thank you for reading 20 articles this month* Join now for unlimited access
Enjoy your first month for just £1 / $1 / €1
*Read 5 free articles per month without a subscription
Join now for unlimited access
Try first month for just £1 / $1 / €1