Bikes are back: up the revolution!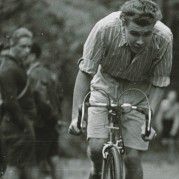 16th August 2010 Words: Matt Lamy
Remember the 1950s when we all used to pedal t'mill in our flat claps, whippets in tow? Well if you thought that was a golden era for biking then think again. Cycling is more popular than ever right here, right now.
And it's not just us in our rose-tinted Oakleys saying it — cycling is at its highest level in decades according to the Department for Transport's National Travel Survey.
Chris Peck from cyclists' organisation the CTC said: "We expected that the recession, along with high fuel prices, would lead to an increase in cycling. What is especially surprising is that the growth is particularly associated with those in the highest income bracket, which may be as a result of the boom in leisure cycling and commuting by bike.
"The upward trend has been most marked in the south of England, with eight per cent of inner London residents and one in 25 workers in the South-East and South-West now saying they cycle to work.
"At the same time as cycling is on the increase, car use is steadily falling. Expenditure on new cars is down by 13 per cent over the course of the last three years, while sales of bikes have soared by 25 per cent over the same period."
Thank you for reading 20 articles this month* Join now for unlimited access
Enjoy your first month for just £1 / $1 / €1
*Read 5 free articles per month without a subscription
Join now for unlimited access
Try first month for just £1 / $1 / €1