Case dropped for Fixed Penalty Notice cyclist Alex Paxton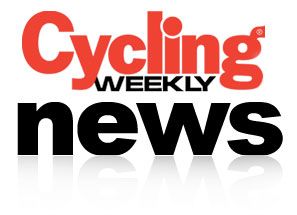 The story of Alex Paxton - the cyclist who was issued with a Fixed Penalty Notice after stopping ahead of a cyclists' advanced stop box because a car was in the box - reached a satisfactory conclusion this week with the Crown Prosecution Service deciding to discontinue proceedings against him.
Mr Paxton was issued the FPN by a police officer on Fulham High Street in London this August because he had technically contravened a traffic signal (he failed to stop in front of a red light). However, because of presence of a car in the cyclists' box, he felt it was safer to take a position further forward. With subsequent advice from the Cyclists' Defence Fund (CDF), Mr Paxton chose to challenge the FPN.
Although the case was scheduled to be heard at Magistrates Court, the CPS dropped the case on the grounds that there was insufficient evidence for a realistic prospect of a conviction.
Miss Puneet Rai, of Thomas More Chambers, who acted for Mr Paxton, said: "I am very pleased that common sense has prevailed and that the Crown Prosecution Service has, in the end, made the right decision. It's fantastic news for Alex, for CDF, and cyclists generally.
"In making this decision the CPS clearly accepted that in the circumstances Alex had no real option than to act as he did to ensure his own safety. Of course, road traffic laws have to be obeyed but not to the point that cyclists are forced to place themselves in danger in order to do so.
"It's very important that any cyclist who finds themselves in a similar situation is aware of their rights, and their ability to challenge a Fixed Penalty Notice or a prosecution in such circumstances, so that we can all ensure that the law is applied appropriately and targeting the right people."
Mr Paxton said: "I hope the decision encourages the police to engage with cyclists in a positive way, wherever practically possible, rather than resorting to fixed penalties. I would like to thank the Cyclists' Defence Fund and the other organisations who supported my challenge and, of course, everyone who donated to make the whole thing possible."
Whether police have taken on board Mr Paxton's message is a moot point, with the CTC today revealing that a leaked Metropolitan Police memo shows that London police officers have been set a target to issue cyclists with 40 penalty tickets in four months, at a rate of 10 per month.
Related links
Cyclist challenges fixed penalty notice
Thank you for reading 10 articles this month* Join now for unlimited access
Enjoy your first month for just £1 / $1 / €1
*Read 5 free articles per month without a subscription
Join now for unlimited access
Try first month for just £1 / $1 / €1