Chester Strava menace: cyclists told to calm down or lose access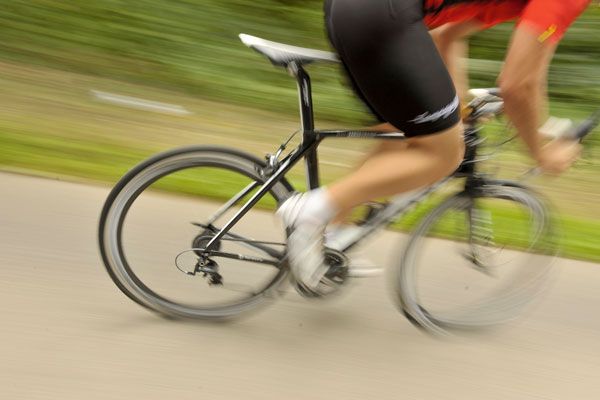 The traffic-free walking and cycling path that links England to Wales close to the city of Chester was only opened in July after talks between local councils, the Ministry of Defence, the Royal Society for the Protection of Birds, Sustrans and local landowners.
But there are reports of a large volume of cyclists clashing with pedestrians, with some riders using the path to chase personal best times across segments. One popular portion has been labelled as "Firing Range to Burton Point Across Fresh Tarmac".
"Some of the problems come from so-called 'Strava-hunters' racing along, chasing the best time on some segments," said Craig Tabiner, captain of Port Sunlight Wheelers Cycling Club. "We hope cyclists consider their behaviour before this path is taken away from us. It would be a shame if it was ruined because of the behaviour of a minority."
The RSPB has allowed the route to cross land on one edge of its reserve at Burton Point, but is concerned about the potential for a serious accident if cyclists don't slow down and have even considered closing this section.
"The problem has come from road-rage type incidents involving some cyclists," said Colin Wells, who runs the reserve.
"We're hearing about lots of complaints concerning cyclists racing along the path, shouting at people and generally making a nuisance of themselves. As much as we don't want to, we could close our section if we had to."
A spokesman for American-based Strava said: "We believe it's critical for cyclists and pedestrians to have respect for one another, especially on shared-use paths.
"Flagging the segment on the website as hazardous may be a good solution. By flagging it as such, all competitive aspects of the segment are instantly removed."


This article was first published in the December 5 issue of Cycling Weekly. Read Cycling Weekly magazine on the day of release where ever you are in the world International digital edition, UK digital edition. And if you like us, rate us!