Cracknell and Walters have another record in their sights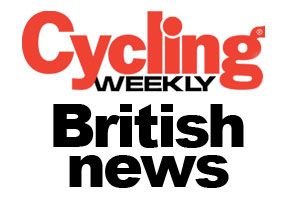 James Cracknell and Jerone Walters will aim to break one of the oldest cycling records in the world when they depart from Land's End on their custom built Dolan tandem, 'Rocket 2.'
Unbeaten since 1966, the Land's End to John O'Groats men's tandem record belongs to PM Swinden and WJ Withers, standing at 50 hours 14 minutes. If weather conditions prove suitable, the pair will depart at 3am on Saturday October 1 to ride through Bristol, Lancaster and Gretna Green before aiming to arrive at John O'Groats before 5am on October 3.
The solo record on a conventional bicycle for the 874 miles is 44 hours and 4 minutes, set by Gethin Butler in 2001.
James and Jerone, no strangers to the challenge of riding the length of the UK against the clock, are launching their attempt to raise money for the Headway Brain Injury Association, a cause with particular relevance for James.
"Without Headway's support I would not be making this record attempt. They reach so many families and teach them how to understand and deal with the obvious, and more subtle, effects of brain injury," James explained. "With their help, my family and I have been able to rebuild our lives together."
James and Jerone can be sponsored online. You can track their progress via the Mapmytracks.com website
Thank you for reading 5 articles this month* Join now for unlimited access
Enjoy your first month for just £1 / $1 / €1
*Read 5 free articles per month without a subscription
Join now for unlimited access
Try first month for just £1 / $1 / €1
Richard Abraham is an award-winning writer, based in New Zealand. He has reported from major sporting events including the Tour de France and Olympic Games, and is also a part-time travel guide who has delivered luxury cycle tours and events across Europe. In 2019 he was awarded Writer of the Year at the PPA Awards.