F1 driver Mark Webber opens 170-mile Chilterns Cycleway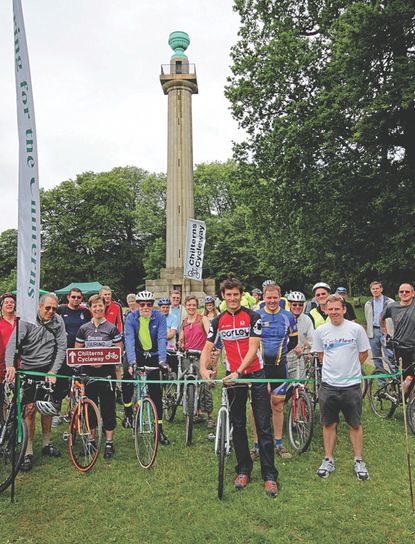 13th September 2010 Words: Matt Lamy
The worlds of big-time motorsport and sedate countryside cycling had a thoroughly civilised coming together when F1 star and bike enthusiast Mark Webber opened the Chilterns Cycleway.
The new Cycleway — a 170-mile signposted circular route following quiet roads through the Chilterns Area of Outstanding Natural Beauty — sits on Webber's doorstep, the Aussie residing near Aylesbury. So the Red Bull driver was only too happy to do the honours, cutting the ceremonial ribbon on the National Trust's Ashridge Estate.
"I'm looking forward to cycling the full route," Webber said. "I have a lots of friends from overseas who love riding in the local area and say it's as lovely as anywhere in the world. We certainly have a beautiful backyard here — get out there and enjoy it!"
The Cycleway came together as a partnership between the CTC, the Chiltern Society, Sustrans, local highway authorities and local cycling groups. It also benefited from a £48,000 Leader Grant. For more details visit www.chilternsaonb.org/cycleway where you can also buy the Chilterns Cycleway guide book (£9.99).
Thank you for reading 10 articles this month* Join now for unlimited access
Enjoy your first month for just £1 / $1 / €1
*Read 5 free articles per month without a subscription
Join now for unlimited access
Try first month for just £1 / $1 / €1