Judge dismisses Armstrong lawsuit against USADA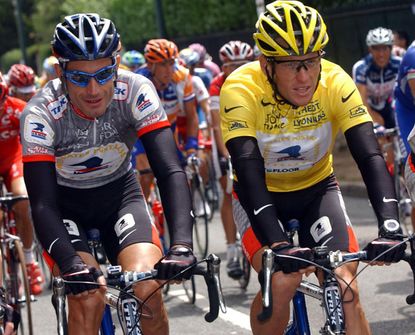 A US judge dismissed on Monday a lawsuit filed by Lance Armstrong and his lawyers against the US Anti-Doping Agency (USADA), stating that his court is "not inclined to indulge Armstrong's desire for publicity, self-aggrandizement or vilification of Defendants".
The lawsuit was the latest salvo launched by Armstrong in the long-running spat between the seven-time Tour de France winner and USADA over charges of doping. Armstrong sought to bar USADA from continuing its case against the Texan, and was an attempt to preserve his Tour titles, which are now under threat.
The gist of the 80-page lawsuit filed by Armstrong is that USADA has no jurisdiction to impose a sanction on him. Armstrong has also branded the action against him as a personal vendetta and a witch hunt.
A full list of items contained in Armstrong's lawsuit can be found on the ESPN website.
US District Court Judge Sam Sparks in Austin, Texas, gave Armstrong and his legal team 20 days during which to re-file a more concise lawsuit "by sifting through eighty mostly unnecessary pages in search of the few kernels of factual material relevant to his claims." Sparks' written dismissal is available to download as a PDF via ESPN.
Armstrong's legal team re-filed a shorter 25-page on Tuesday.
USADA's original charges against Armstrong relate to witness testimonies that allege that Armstrong took banned performance enhancing substances during his seven Tour de France wins, over the period 1999-2005. Former US Postal/Discovery Channel team manager Johan Bruyneel and former team medical staff are also charged.
Last Thursday, Dutch news outlet De Telegraaf reported that former Armstrong team-mates George Hincapie, Christian Vande Velde, David Zabriskie, Jonathan Vaughters and Levi Leipheimer had all provided witness statements to USADA and would serve six-month suspensions for admitting to doping. Vaughters denied the claims.
On Tuesday, USADA issued lifetime bans to Dr Luis Garcia del Moral, Dr Michele Ferrari and Jose Marti relating to anti-doping violations.
Related links
Vaughters denies that Garmin team riders will be suspended by USADA
Armstrong attacks USADA for opening formal action against him
Armstrong banned from triathlons as new doping charge brought against him
Thank you for reading 20 articles this month* Join now for unlimited access
Enjoy your first month for just £1 / $1 / €1
*Read 5 free articles per month without a subscription
Join now for unlimited access
Try first month for just £1 / $1 / €1