Kaitlin Armstrong tried to escape custody ahead of trial for murder of cyclist Mo Wilson
Armstrong attempted escape ahead of her trial for the murder of elite cyclist Mo Wilson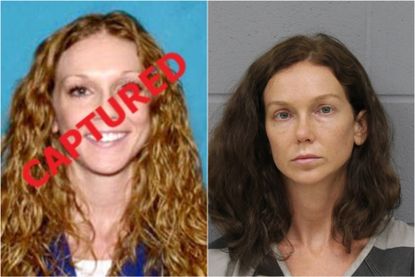 (Image credit: U.S. Marshals Office/Austin City Police Department)
Kaitlin Armstrong - the woman formally charged with the first-degree murder of elite cyclist Moriah Wilson - has attempted to escape custody ahead of her trial on October 30.
The 35-year-old made an attempt to escape on Wednesday morning, according to a report from US media outlet KXAN.
A spokesperson for the sheriff's office said that Armstrong tried to run away from Travis County officers whilst leaving a medical office building, in South Austin.
It is reported that Armstrong was free for around ten minutes, during which time she made it into a South Austin neighbourhood. However, she was caught by officers and restrained, with the help of Austin police.
Elite cyclist Mo Wilson was found dead with gunshot wounds in a friend's home in Austin, Texas on May 11, 22. The 25-year-old had travelled to Austin to compete in the Gravel Locos, a 150-mile gravel race she was favoured to win.
A warrant was issued for the arrest of Armstrong, who was detained over 40 days later, in Costa Rica. She was charged with alleged murder and unlawfully flying to avoid prosecution.
At the time of her arrest, Armstrong's bail from Travis County Jail was set at $3.5 million. A separate bail bond of $3,500 was also added after she was charged with theft of service.
Armstrong is due to face trial in Austin on October 30.
Her defence attorney has claimed that "widespread, biased publicity" makes it virtually impossible for her client to receive a fair trial, adding in a two-hour interview with NBC that "a great wrong was done here. The killer needs to be held accountable. But Kaitlin Armstrong is not guilty."
In the days after Wilson was found dead, police questioned gravel pro and Red Bull athlete Colin Strickland, alongside Armstrong - his girlfriend. The alleged motive was a love triangle, with alleged sightings of what appeared to be Armstrong's SUV at the crime scene.
Thank you for reading 20 articles this month* Join now for unlimited access
Enjoy your first month for just £1 / $1 / €1
*Read 5 free articles per month without a subscription
Join now for unlimited access
Try first month for just £1 / $1 / €1