Five reasons why every student needs cycle insurance
The new university year starts soon, and thousands of students will be buying new bicycles. Here are five top reasons you need cycle insurance too!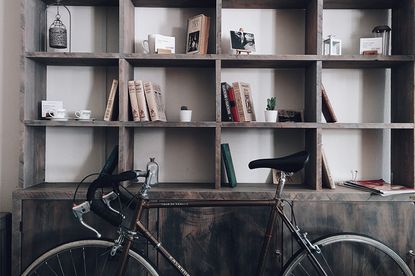 Promotional feature with Cycleplan
Every year in the UK, around 500,000 cycles are stolen - that's one every minute. Mistakenly, many cyclists assume their bikes are protected under household contents insurance, and it's only when they make a claim that they discover the limitations.
To avoid being left out of pocket - it makes sense to take out specialist cycling insurance. Especially for students moving to a completely new town or city.
Being in a totally new environment brings its own risks, like theft, loss and damage. So, Cycleplan – one of the UK's top specialist cycle insurance providers, have rounded up five reasons why students need specialist cycle insurance:
#1 Theft from halls/house
Whether you're living in student halls or sharing a student house, you need to be very careful where you leave your bike. Areas around student accommodation are notorious for thieves, who'll be only too happy to walk off with your bike – as they are extremely easy to sell on.
If you are staying in student halls, bring it inside and make sure you invest in the best lock you can afford!
What's the point in spending money on your pride and joy, only to secure it with a cheap lock? It doesn't make sense. When purchasing a lock, make you get a Sold Secure lock that matches your bicycle value. This guide will make sure that any specialist cycle insurance you take out is valid. And remember to lock both the frame and the wheel, taking any small accessories with you.
What's more, although you may trust your new housemates, their friends of friends who come back after a night out may not be as trustworthy and could very easily take your bike, which then can double up as a getaway vehicle!
#2 Theft from your vehicle
It's not just your student accommodation where thieves look for valuables. Your other vehicle can often be left in vulnerable areas due to the lack of parking on university grounds for students. You should never leave your bike in or on your vehicle, as most insurers won't cover for a break-in from a vehicle, unless it was locked away and out of sight!
#3 Damaged equipment
We all like to think that we look after our most prized possessions and accessories, but accidents do happen. With Cycleplan policies, if your bike is accidentally damaged, the cost is covered and we'll even replace new for old if the item is less than three years old - assuming it was purchased new.
#4 Loss of equipment
It's not just your bike that you need insure though, sometimes the accessories you own can be just as costly as your bike! Only when you start adding up how much it would cost to replace your helmet, lock, cycling clothes or even GPS, do you realise just how pricey a loss would be. Just another reason why a cycle insurance policy is so necessary.
#5 Student loan
Student loan day. The day your loan clears into your bank account and you're free to buy as many books, stationery and necessary shopping you need! That is what your student loan is meant for right?!
Only kidding, but do you really want to be spending a small fortune on fixing or replacing your bike if it gets lost, stolen or damaged? Instead, why not spend a little on making sure you and your bike are covered, should the worst happen.
Want to get covered before term starts? Get your tailored quote online today!
Take advantage of Cycling Weekly's EXCLUSIVE 25% introductory discount on all Cycleplan policies, as well as their Lowest Price Guarantee and 0% APR if you want to pay monthly on all policies with premiums over £50!
Thank you for reading 20 articles this month* Join now for unlimited access
Enjoy your first month for just £1 / $1 / €1
*Read 5 free articles per month without a subscription
Join now for unlimited access
Try first month for just £1 / $1 / €1