77-year-old sets out to ride entire route of the Giro d'Italia
Mick Ives aiming to raise £60,000 for charity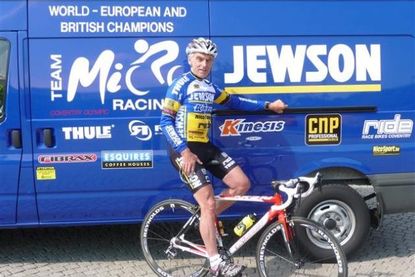 For some of us riding one stage of the Giro d'Italia would seem like a daunting enough task, by one cyclist from Coventry is setting out to ride the entire route of this year's race. And even more remarkably, he's doing it at the age of 77.
Granted, Mick Ives has a bit of pedigree, with eight Masters World Championships and a whopping 79 British titles to his name, and having previously ridden the entire route of the Tour de France back in 2005 at the sprightly age of 65.
The challenge will involved riding nearly 3,600km, starting with three days in Sardinia and finishing in Milan three weeks later.
Watch: Giro d'Italia 2017 essential guide
The toughest days will come at the very end of Ives' challenge, with five back-to-back stages in the Alps, including a 227km stage from Rovetta to Bormio featuring three giant climbs including the Passo dello Stelvio.
Ives is aiming to raise £60,000 (£1,000 for each year he has been involved in the sport) for Barnardos, Rainbow Children's Hospice, Padraic Sweeney Kidney Research and Zoe's Place Baby Hospice.
Donations are welcomed either online through Ives' Virgin Money page, or offline to Hinckley and Rugby Building Society "Tour of Italy Challenge Trust" 34 North St, Rugby, Warwickshire, CV21 2AJ.
Thank you for reading 20 articles this month* Join now for unlimited access
Enjoy your first month for just £1 / $1 / €1
*Read 5 free articles per month without a subscription
Join now for unlimited access
Try first month for just £1 / $1 / €1