Around the world cyclist awarded new world record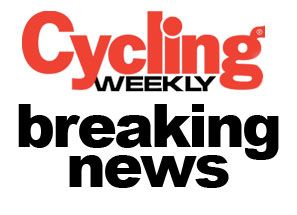 Guinness World Records have today confirmed that British cyclist Vin Cox is the new world record holder for circumnavigating the globe by bicycle.
His time of 163 days 6 hours and 58 minutes supersedes the 195 day record set by previous Guinness World Record holder Marc Beaumont in 2008.
Cox, a regular racer on the British cyclo-cross scene, finished his around the world ride at Greenwich Royal Observatory on August 1. After submitting his evidence to GWR and taking a holiday with his wife in Shetland, the good news was broken to him when an email popped into his inbox this afternoon.
"It's a very big relief," Cox told Cycling Weekly. "I put not only the actual ride into that, but quite a bit of work in the last few weeks making sure my claim was well documented."
Cox's ride took him over a total distance of 18,225.7 miles. Starting from Greenwich he travelled through France, across Northern Africa and parts of the Middle East. A couple of tricky legs in India and South East Asia followed before long hauls across Australia, New Zealand and the States.
Cox finished his ride by riding up through Portugal, Spain and France then taking a final leg from Plymouth to London.
Asked how he was going to celebrate this evening, Cox replied: "I think I'll open a bottle of wine."
See next week's Cycling Weekly for more.
Thank you for reading 10 articles this month* Join now for unlimited access
Enjoy your first month for just £1 / $1 / €1
*Read 5 free articles per month without a subscription
Join now for unlimited access
Try first month for just £1 / $1 / €1