Avoid NATO Summit traffic: travel by bike
South Wales residents encouraged to use bicycles to avoid traffic jams associated with NATO Summit over September 4-5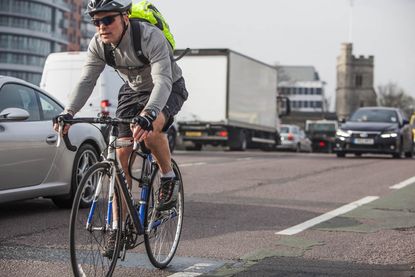 (Image credit: Chris Catchpole)
Residents in Newport and Cardiff are being advised to avoid NATO-inducing traffic congestion and travel via bike.
Sixty of the world's most powerful leaders, including US president Barrack Obama and British prime minister David Cameron, are descending on South Wales in early September for a NATO Summit.
The event is taking place at Newport's Celtic Manor Resort but with the dignitaries staying in the Welsh capital and needing a high-level of security, many roads are to be closed with some shut already.
Sustrans Cymru, therefore, are urging people steer away from their cars and cycle to work on September 4 and 5.
The NATO Summit coincides with the nationwide Cycle to Work Day on Thursday, September 4, and Jane Lormer, the charity's national director, said that cycling is the obvious way to get around town during the Summit.
"With extra restrictions and road closures in Cardiff and Newport during the NATO Summit, the bike really is going to be the best and most reliable way to get around town.
"Rather than sitting in jams, this is the moment to give cycling a try – especially with the Summit coinciding with Cycle to Work Day here in the UK.
"We hope our top tips will give people the start they need to give cycling a try – and hopefully become a new habit."
Thank you for reading 5 articles this month* Join now for unlimited access
Enjoy your first month for just £1 / $1 / €1
*Read 5 free articles per month without a subscription
Join now for unlimited access
Try first month for just £1 / $1 / €1