Bjarne Riis wants to buy back Tinkoff-Saxo, says report
Danish newspaper reports that Bjarne Riis is working on a deal to buy back the Tinkoff-Saxo squad from Oleg Tinkov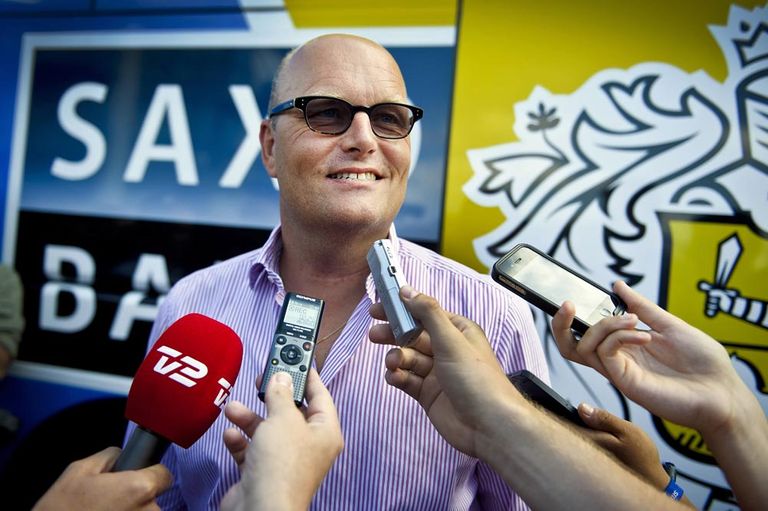 (Image credit: Watson)
Dane Bjarne Riis, 1996 Tour de France winner, may buy back the Tinkoff-Saxo bank team he sold two years ago to Oleg Tinkov. According to Danish newspaper, Ekstra Bladet, he is working on a deal with the Russian team owner.
The newspaper estimates the Russian WorldTour team's budget at €16m. Riis would need a sponsor to pay for that and money to pay Tinkov for the management company.
Riis could rely on help from long-time sponsor, Denmark's Saxo Bank.
The team is home to stars Alberto Contador and recently crowned world champion, Peter Sagan. Sagan will debut in his rainbow jersey today in the Abu Dhabi Tour.
Riis began it all. After his cycling career, he managed team Home-Jack & Jones in 1999. Once he took ownership, CSC and Saxo Bank sponsored the squad and stars like Fabian Cancellara won classics and Carlos Sastre the Tour de France.
In December 2013, Riis pocketed a reported €6m when he sold his team to millionaire Tinkov. As part of the deal, he became team manager. The two quickly fell out, however, and Tinkov fired Riis this in March this year.
>>> Bjarne Riis leaves Tinkoff-Saxo team 'by mutual agreement'
Riis, besides admitting to EPO doping during his career, knew or encouraged his grand tour stars to dope through their careers. The Danish Anti-Doping Agency (ADD) published a 97-page report in June about Riis the "patterns and cultures" within the team. However, Riis escaped a ban from sport due to the statute of limitations.
Watch: Secrets of the toolbox - Tinkoff-Saxo
The 'The Eagle from Herning' wanted to fly again. He reportedly tried to start a new team over the last two years, but he could now buy back his former one.
"A well-placed source in the Tinkoff organisation confirms that Tinkov and Riis negotiated," read the article.
"Team manager, Stefano Feltrin does not deny the story."
Tinkov did not reply to Cycling Weekly when asked for comment on this story. His team races this week in the Abu Dhabi Tour with Sagan.