Bob Howden re-elected as British Cycling president
A year after taking over and British Cycling's president from Brian Cookson, Bob Howden is elected unopposed for a second year.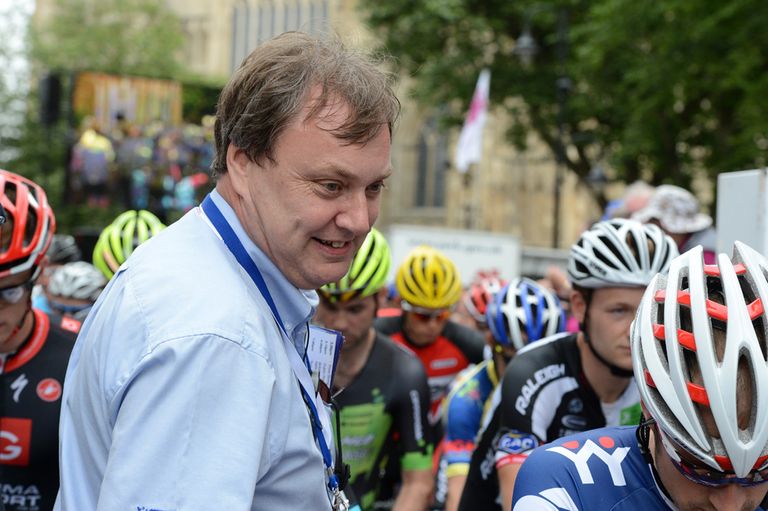 Bob Howden is to begin his second year in charge of British Cycling having been re-elected as president and promises the best is yet to come.
Howden was unopposed in the election at Crewe Hall, having taken over the role in 2013 after Brian Cookson's move to the UCI.
He said: "The last 12 months have been an exceptionally exciting time to be at the head of British Cycling.
"The Tour de France in England and the Commonwealth Games in Scotland demonstrated this country's passion for elite cycling. For me personally, to see the world's greatest bike race in my home county was an unforgettable experience.
"Our riders continue to set the standard by which success in British sport is measured. Sir Bradley Wiggins' world time trial title was an extraordinary moment but the health of our elite teams was proven by an amazing 10 world titles in para-cycling events and the almost total dominance of our downhill mountain bikers."
But it's not just success on the world stage that has characterised Howden's first year in charge, with cycling on these shores continuing to gain in popularity.
BC's membership passed 100,000, while the number of people cycling for pleasure continues to rise.
Howden added: "British Cycling has long insisted that the inspiration of medals and major events must be used to drive growth in the sport and we have seen that in spades in 2014 – over two million people are now cycling once a week and our membership has passed 100,000 for the first time in our history, having doubled since London 2012.
"Looking ahead, the best really is yet to come for British Cycling as an exciting generation of riders sets its sights on Rio 2016 and inspiring even more people to discover the joys of our great sport."
National governing body reveals its full squad for the coming year having completed its Academy intake
Credit: Daniel Gould
The British Cycling body has warned that Government plans to boost cycling targets in the UK are far too low
The route for the 2015 British Cycling National Road Championships has been announced