Brian Robinson: Britain's first Tour de France hero
CW looks at the life and times of Yorkshire's Tour de France trailblazer Brian Robinson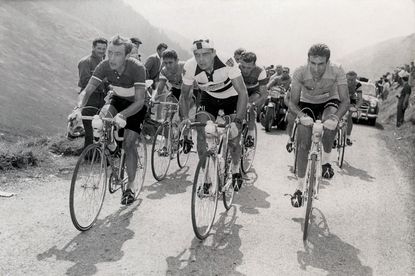 Get The Leadout Newsletter
The latest race content, interviews, features, reviews and expert buying guides, direct to your inbox!
Thank you for signing up to The Pick. You will receive a verification email shortly.
There was a problem. Please refresh the page and try again.
>>>> CONTINUE TO PART TWO >>>>>
I was at a dinner during the winter, an ex-pros' reunion. Brian Robinson was there, and the MC started talking about his racing career.
It had been a night full of how hard it was in their day, how plucky Brits fought Jonny Foreigner on unequal terms, but all done with enough self-deprecation and tongue-in-cheek to make it fun.
The MC told us how Brian did what he did with no help, how he had to live away from home for months on end, how he learned a foreign language, how he worked hard to be accepted in an alien sport, which the European pro peloton most definitely was back then. Robinson was our pioneer pro, the first to make a living from racing in a top pro team in the world's best races.
And so it went on, the guy on the mike piling up the hardships Robinson faced, going through how he suffered through wind and rain, frost and snow, heat and humidity. Then he passed the microphone to Robinson, who looked slightly embarrassed and said: "Well, it didn't seem so bad at the time because it was what I wanted to do."
"It was what I wanted to do," is a comment typical of Robinson. I visited him recently for a Cycle Sport piece that will be in the August edition. He's 83 now, living in genteel retirement with his wife in Mirfield, West Yorkshire.
Much of his extended cycling family live close by, and he still rides his bike up to 40 miles twice a week. "Although I've taken to riding an electric bike that Raleigh lent me; it's given me a new lease of life and I can keep up with the others again, even up Holme Moss," he says. Or at least he would be living in genteel retirement if the 2014 Tour de France wasn't starting on his doorstep.
Media spotlight
The Yorkshire Grand Départ has the first-ever British Tour stage winner living just down the road, and he's Yorkshire born and bred. It's a story too good to miss, and the world's media are onto it. Robinson has TV, radio and print people at his house daily.
"A couple of guys came from L'Equipe. They flew in that morning, spoke to me for an hour then flew straight back to Paris. I even had a journalist here from Kazakhstan the other day," he says.
He's busy, but so he should be. His cycling son-in-law, Martyn Bolt, says: "It's like nobody wanted to know for 50 years and now everybody does." Robinson, along with fellow Yorkshireman and another British cycling pioneer, Barry Hoban, is one of the reasons the Tour is coming to Yorkshire.
Robinson and Hoban have 10 Tour stage wins between them, but Robinson was the first, and the second come to that because as well as winning in 1958 he won another stage the following year. He's also the first British rider to finish the Tour de France, which he did in 1955 as one of only two British survivors in a highly respectable 26th place.
He did other good rides in Europe that year too; the first year with a British pro team. Pro road racing hadn't been going long in the UK, so he was based in Europe and riding the big races. Robinson got results from the off, but one by one the others came home, and by the end of the Tour he was alone, freelancing.
He freelanced the first part of the following year as well. "You could in those days," he says. "You could ride for a team for one race, then for another in another race. You needed contacts to get in though, so I joined forces with a French guy, Raymond Louviot, who'd just stopped racing and wanted to become a directeur sportif.
He got a few of us together and we hired ourselves out for races. It worked. After a while I got a contract from the St Raphaël team and Louviot became the directeur sportif. I was in then," he says.
He go faster than Hugo
Robinson was 'in' and the way he got there was pretty spectacular. One of the teams he freelanced for was Cilo, a Swiss team whose star was the Swiss Tour de France winner, Hugo Koblet. And one of the races was the Tour of Spain.
"I finished eighth overall, higher than Koblet, and since Cilo was co-sponsored by St Raphaël that's how I got in their main team."
Robinson getting a contract with St Raphaël kicked off a chain of events that led, sometimes quickly, sometimes more slowly, to British cyclists contending for and winning some of the biggest pro road races in the world, including the Tour de France. He's the spiritual father of Sir Bradley Wiggins, Mark Cavendish and the rest — a Brit who started racing in the UK and found a place in what's now called the UCI WorldTour.
Robinson is the ultimate pioneer. The first Brit to finish the Tour, the first to win a Tour de France stage, the first Brit to stand on the podium of a Monument when he took third in the 1957 Milan-San Remo, the first to win a WorldTour stage race, the Dauphiné Libéré in 1961. And he did it when the world was a much bigger place than it is now, or so it seemed at the time.
"Hardly anybody you met in Europe spoke English, and you rarely met any British people abroad. People didn't go there for their holidays, there were no package tours. And if you wanted to race in Europe you had to live there. You couldn't fly home, flights were really expensive and flying would have eaten into the money you made. Anyway, we raced a lot more than they do now, so you couldn't keep going back and forth to Britain," he says.
Mobile home
That's what eventually brought Robinson back to the UK. He's one of those people who can live anywhere, truly adaptable. During his freelance pro days, he says: "I did as many stage races as possible, because the teams paid for your hotels and food.
Then the first year I rode the Tour I did the criteriums after it, and I went round France by bike, bus and train, living out of a haversack, staying in hotels or riders' homes. I didn't mind where."
Later, when he got married, and even with young kids, he and his wife lived in a caravan on the Côte d'Azur. Then for a while he had a flat in Paris, which sounds swish, but it wasn't. "Somebody I knew offered me this flat; Tom Simpson joined me in it.
It was 1960, Tom's first year. The rent was only 30 francs per month, which wasn't bad, although it wasn't in the best part of Paris, but we were never there, so it wasn't worth it. Then Tom left to live in Belgium, so I let it go."
Getting around Europe, racing in different countries was a great experience, but as time went by Robinson had to think about his future. "It was fine while the kids were young, but later on my wife had to stay in England with them, so I reached a sort of crossroads.
I was 32, I had a contract with Tom's team, Peugeot-BP for 1963, but I decided not to take it. I thought I'd done what I could and it would be a good time to stop when I was young enough to start something else, which I did. I came back here and started my building business."
His cycling story ended in 1962, but Robinson laid a path for others to follow. The same year Robinson stopped racing, so just four years after his first stage win for Britain, we had a Tour contender in Tom Simpson.
He wore the yellow jersey for a day and finished sixth overall in 1962. Simpson had already won the Tour of Flanders in 1961, and he went on to win two more Monuments and to become the first British world professional road race champion.
Simpson's success sparked a British invasion of Europe, as hundreds of hopefuls went to France and Belgium hoping to make a career there, but when Simpson died in the 1967 Tour de France, the British pro cycling story stuttered.
For a short while only one man represented British interests at the sharp end of European racing, and he's another reason why the 2014 Tour de France is coming to Yorkshire. He's Yorkshire's eight-time Tour stage winner, a whirlwind from Wakefield called Barry Hoban, the man who will be the subject of the next of these features.
>>>> CONTINUE TO PART TWO >>>>>
Britain's first Tour de France stage winner Brian Robinson sustains broken collarbone, six broken ribs, a punctured lung and a
Thank you for reading 20 articles this month* Join now for unlimited access
Enjoy your first month for just £1 / $1 / €1
*Read 5 free articles per month without a subscription
Join now for unlimited access
Try first month for just £1 / $1 / €1
Get The Leadout Newsletter
The latest race content, interviews, features, reviews and expert buying guides, direct to your inbox!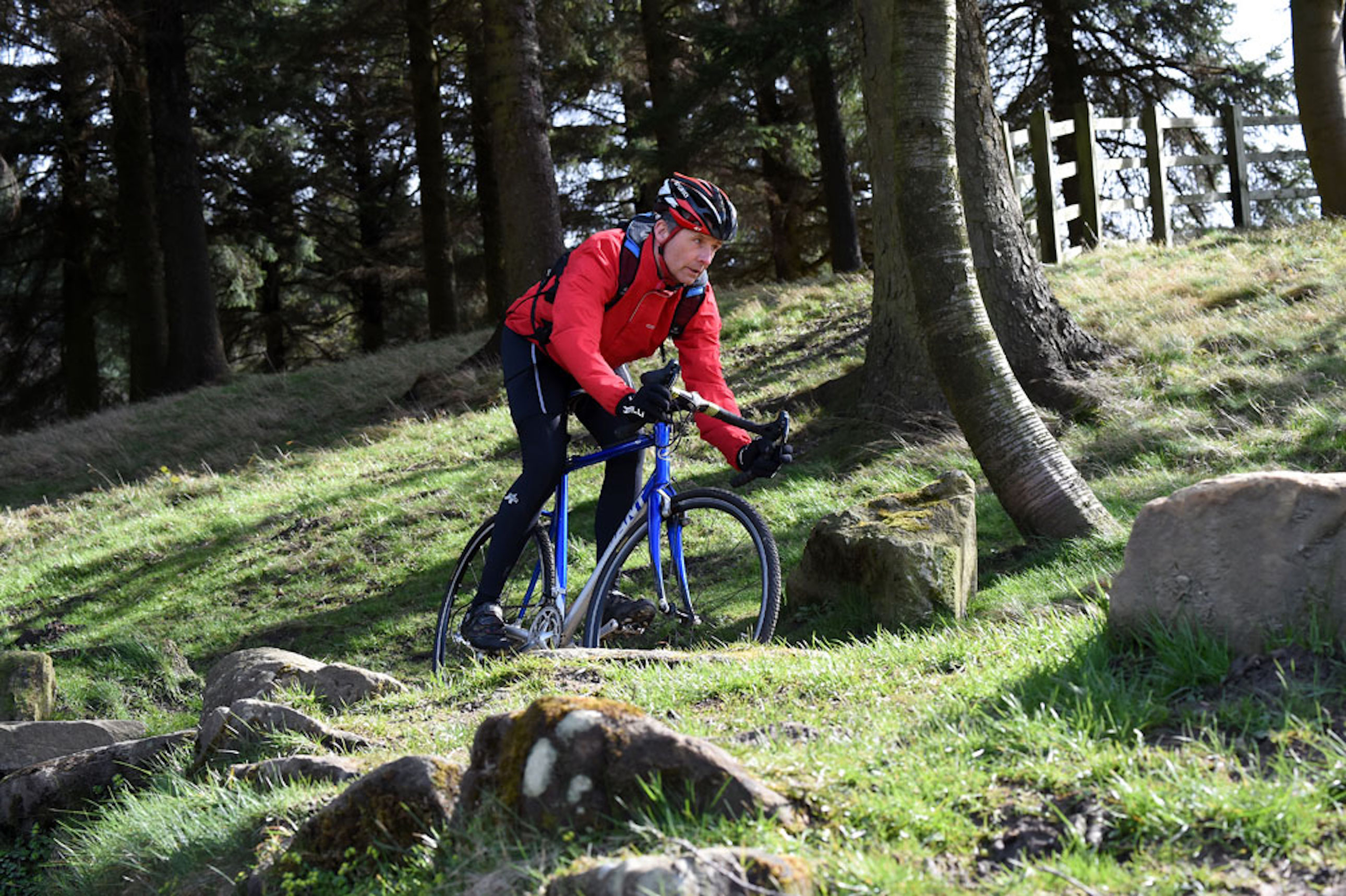 Freelance Journalist & Author
Chris has written thousands of articles for magazines, newspapers and websites throughout the world. He's written 25 books about all aspects of cycling in multiple editions and translations into at least 25
different languages. He's currently building his own publishing business with Cycling Legends Books, Cycling Legends Events, cyclinglegends.co.uk, and the Cycling Legends Podcast