Britain's worst cycling accident blackspots revealed
New figures show where the highest number of injuries occurred to cyclists on Britain's roads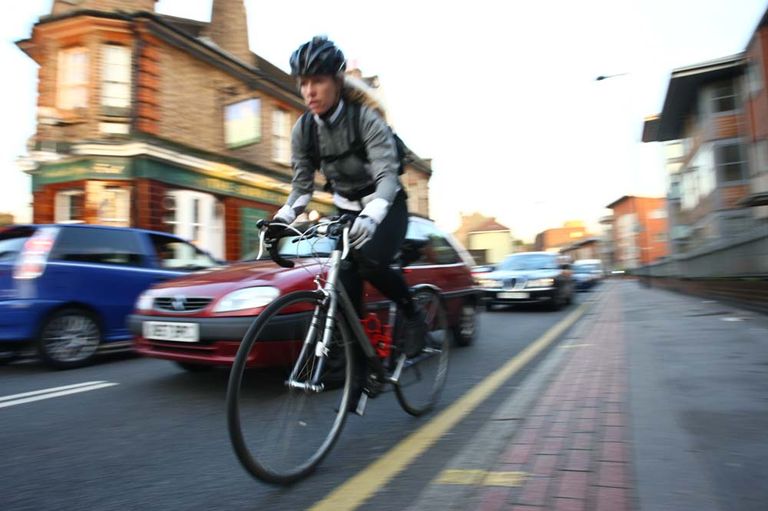 (Image credit: Cycling Weekly/IPC)
The roundabout on Millbank/Lambeth Bridge in London has been named as Britain's worst cycling accident blackspot, with Chalkpit Lane near Oxted, Surrey, the worst rural blackspot.
A total of 53 incidents involving cyclists at Millbank/Lambeth Bridge were reported to police between 2009 and 2015 according to figures produced by Mapmechanics using Department for Transport statistics, and published by the Sunday Times.
In 2015, cyclist Moira Gemmill, 55, was killed when she collided with a tipper truck on the roundabout.
The junction of Iffley Road and Cowley Road in Oxford was the blackspot with the second highest number of cycling accidents in the same period – 45. Trumpington Road junction in Cambridge was third highest with 34.
>>> Third cyclist dies on London roads this week after being 'dragged under tipper truck'
Chalkpit Lane – a steep road off the top of North Downs near Oxted, Surrey – was named the worst rural blackspot for cycling accidents, with eight reported to police.
The lane features a sharp left-had bend half-way down its steep slope, which has a 20 per cent gradient in places and is often used by cyclists as part of a route out of London and into Kent.
Bull Park Lane near Blackpool was second in the rural blackspot list, also with eight reported incidents, and Red Brae Bank, Bewerley, North Yorkshire, in third with seven.
The popular Zig Zag Road on Box Hill, Surrey, was fifth on the rural blackspot list.
Mapmechanics report that accidents involving cyclists has increased by 20 per cent from 2009 to 2015, which is in part related to the increased number of cyclists. Urban accidents increased 7.5 per cent.
In total, there were 139,628 cyclist casualties recorded between 2009 and 2015 on all roads.
Last week, three cyclists died on London's roads as a result of collisions with motor vehicles. On Monday (February 6), Anita Szucs, 30, was killed in a hit-and-run incident and Karla Roman, 32, died after colliding with a coach. On Thursday (February 10) Ben Wales, 32, died after colliding with a tipper truck.
Action group Stop Killing Cyclists staged a 'die in' protest outside the Treasury on Horse Guards Parade, London, on Saturday afternoon to mark the recent deaths and campaign for greater funding to improve cycling infrastructure to ensure the safety of cyclists.
British Cycling has also strengthened its call for the government to take action to curb 'avoidable' cyclist deaths and injuries.
"Three cycling deaths this week in London brings it into sharp focus how far as a country we have to go to make cycling a transport option for the majority of people," said British Cycling campaigns manager Martin Key.
"Statistically cycling remains a safe transport option - more people end up in hospital because of gardening than cycling - but still far too many people are involved in avoidable collisions while going about their day."
Key continued: "it is vital that the Department for Transport ups its 1 per cent budget allocation given to cycling and walking. This isn't about necessarily finding new money, it is about relocating existing budgets such as the £15 billion roads budget."