Brixton Cycles crowdfunding £40,000 for new home
Brixton Cycles will launch a crowdfunding campaign on Thursday night with a party to raise money for their enforced move from their current site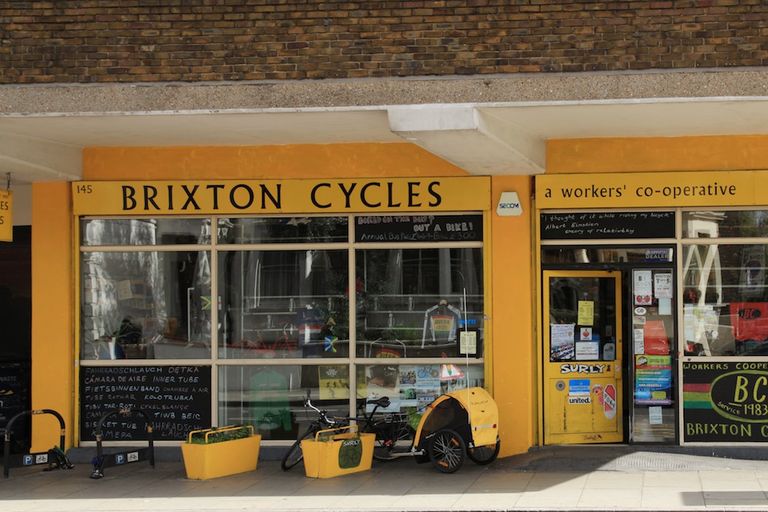 Brixton Cycles will launch a crowdfunding campaign on Thursday, October 22 with a party to raise money for their enforced move from their current site.
Their current shop on Stockwell Road is due to be demolished and replaced by flats, with work starting in early 2016.
Brixton Cycles are aiming to raise £40,000 to cover the costs of the move and are officially launching the campaign on Thursday 22 October with a launch party held at Brixton East on Barrington Road.
The No Frills Band and Balham Ukelele Society will be performing and drinks will be provided by Brixton Brewery, who will be donating all profits from drinks sold on the night to the campaign.
Those attending will also have the chance to win one of two bicycles, with a Specialized and a Surly up for grabs.
>>> Olympic Velodrome beaten to architecture prize by Brixton school
The worker-owned cooperative bike shop has been open since 1983 and was named Best Small Bike Retailer at last year's London Cycling Awards.
Watch: The cyclists' core challenge
Brixton Cycles have moved once before, when rising rents in the area forced them to move from their Coldharbour Lane premises in 2001, which cost the business more than £80,000 in building work and set-up costs.
The campaign's Thunderclap, a campaign tool which synthesises support across social media platforms, has already reached its target of 100 supporters, among them Green Party leader Natalie Bennett.
>>> The changing face of the British bike shop
Bennett may be in attendance on Thursday night as well as Rashid Nix, the Green Party's candidate for Dulwich and West Norwood in the 2015 general election.
Lincoln Romain, who has worked at the shop for 26 years, said: "We're disappointed to be leaving our current premises. Brixton Cycles has played a key role in the development of this community over the last 32 years. Now we are being excluded from the next chapter of Brixton's story.
"However, with change comes opportunity and we are hopeful that, with the support of the community, we can make the new Brixton Cycles even bigger and better. Our jobs are on the line, so we're going to give this campaign everything we've got! We have amazing rewards to offer our customers and we hope they'll support us."